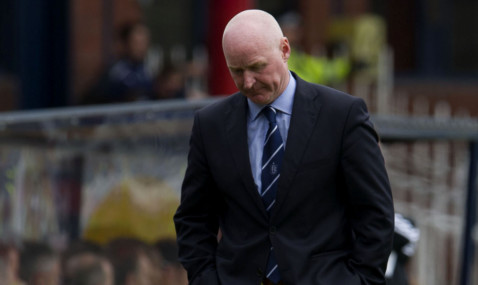 Dundee manager John Brown has been heartened by his squad's reaction to their loss at Queen of the South on Saturday, and has now drawn a line under the day one Dumfries defeat.
Through the week Brown will work on the defensive shortcomings that were exposed at Palmerston, but he doesn't believe the players' attitude needs to be looked at.
He reported: "We had a good chat this morning. It's been put to bed now. I got a reaction in training this morning and I'll be looking for a reaction on Saturday against Alloa. I'm sure we will get it.
"Monday morning when players come back to their work tells you lot. You could see that they were angry with themselves about Saturday. We've gone from a team that was relegation-bound to a team everybody's looking to knock down.
"It's a different type of pressure. You'd rather have that though. They know everybody's out to get us, and we have to stand up to it. It's going to be a tough season and we've had an early reminder.
"Queens have got some decent players but we've got to do better. We handled the pitch fine, but we just didn't handle the defending."
The match wan't without its positive points, Brown admitted.
"Peaso (Petre McDonald) took his goal very well. It was a really good one. We created a lot from middle to front, which was pleasing. And we've scored three goals. So there's pluses to take."
There were no injuries picked up, and Brown revealed that Nick Riley missed out as a result of a training injury.
He said: "Nicky got a knock on Thursday. He blocked a shot in training and it twisted his knee. He might make it for Saturday. We'll see how it goes."
Gary Irvine will be available for the Alloa match after suspension.