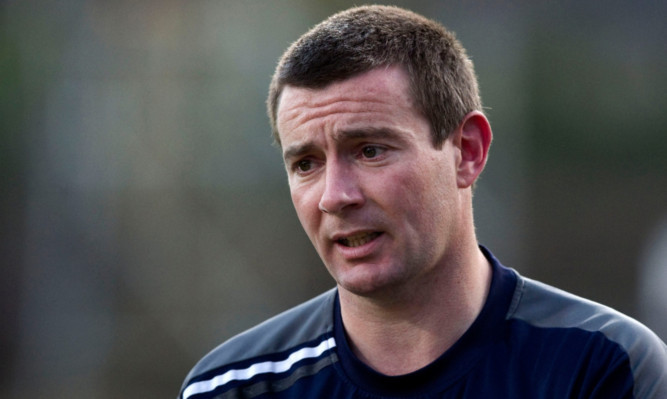 THE DUNDEE board have pulled back from the brink of sacking Barry Smith and instead given the manager their full support.
Following an emergency meeting yesterday involving directors Maurice Kidd, Eddie Devlin and Mark Gallacher in person, as well as Fraser MacDonald and Steve Martin via conference call, the decision was taken to keep faith with Smith despite the Dark Blues' perilous position in the SPL.
The board, in a statement, called for everyone with Dundee at heart to "stand up and be counted" between now and the end of the season as they try to avoid relegation.
Smith is certainly up for the fight and will be emboldened by this vote of confidence.
His plan now is to boost his squad during this month's transfer window then have a real go at staving off the dreaded drop despite being nine points behind nearest rivals Ross County.
Smith declared: "After today's meeting the board have assured me I will be the manager until the end of the season and beyond.
"It has been difficult because of the speculation but it's done now and the board are 100% behind me. That's all that matters now.
"It's not about me, it's about the club and turning things around."
For more, see Saturday's Courier or try our new digital edition.