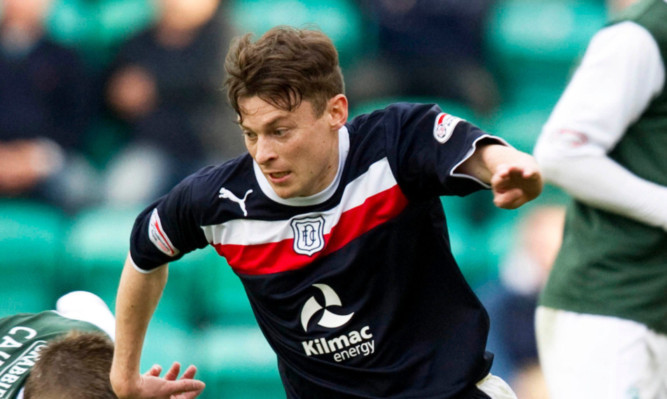 Drawn games are fast becoming of little use to Dundee in their fight for SPL survival, winger Nicky Riley has conceded.
A few months ago, taking a point at places like Aberdeen who Dundee face on Friday night would be viewed as a decent result for the Dark Blues on their return to the top flight.
Fast forward to the present day, however, and Riley admits that the Dens players are now targeting victories in every game as they try to amass the points that will help them avoid relegation.
Fifteen points now stand between Dundee and safety and, with fixtures starting to run out, Riley believes winning is the only option for the bottom club's beleaguered players.
"We know it's going to be a hard game going up to Aberdeen on Friday but we do need to go up there and start getting a result points-wise," he admitted.
"We need to go and beat teams now and get three points. We can't really be getting points here and there.
"I'm not saying this game is the last chance saloon, but we need to start winning games.
"It's a good dressing room so the spirit is still quite high. Even though it is difficult, the boys do seem to be positive."
The 2-0 loss at home to Ross County last Friday night may have left players and supporters deflated over the weekend, but Riley hopes it will be a different story following this week's game against Aberdeen.
"It's not a nice feeling at all and it does spoil your weekend if you lose," he said. "If you get a win on a Friday night the hope is that you could go and enjoy the weekend but it doesn't always work like that.
"Obviously it wasn't the result we wanted or we expected on Friday. Going into the game we had high hopes of winning the game and getting three points. Obviously it wasn't to be but we have to forget about it now and get it out of our system.
"It's another Friday night game this week so hopefully it's a better weekend this weekend."
While boss Barry Smith is again taking flak from some sections of the Dundee support, Riley insists the players are big enough to shoulder the blame for their current plight.
"It's 11 players out there isn't it?" he noted. "We're there to do a job and win games. It is the players out there who aren't producing and winning games, so we have to take responsibility for that.
"From a personal point of view I was very disappointed to be left out against Ross County but we're all fighting for contracts, fighting for jobs, so it's an important time for us.
"Every one of us is in the same boat. Once you've passed the turn of the year the season flies in so it will go in quite quickly. But hopefully I can get back into the team."
Much has been made of the state of the Pittodrie pitch in recent weeks and Riley admits from what he's seen of the surface that it doesn't exactly suit a passing game.
But he added: "It's not great but there's nothing you can really do is there? It's the same for them and you've just got to get on with it. We just have to go up there and make the best of it."
csmith@thecourier.co.uk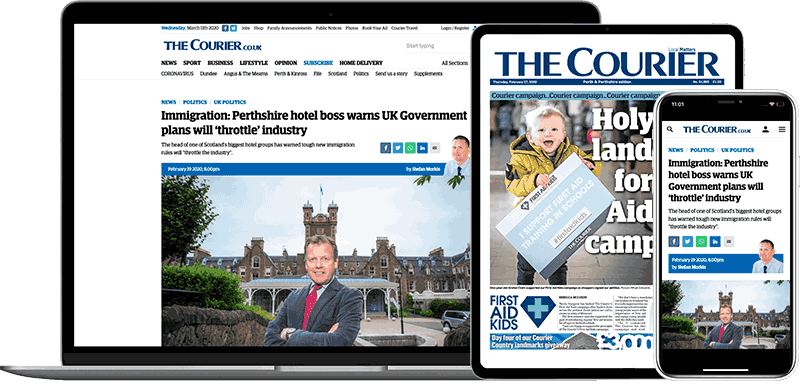 Help support quality local journalism … become a digital subscriber to The Courier
For as little as £5.99 a month you can access all of our content, including Premium articles.
Subscribe