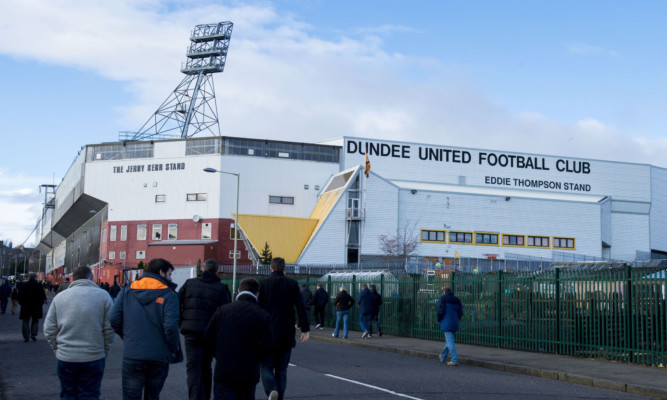 Dundee United boss Jackie McNamara has spoken of his frustration after today's game with Inverness was called off this morning.
A local senior referee took the decision at 11.30 after making what was his second inspection of the pitch.
Most of the playing surface was fine, with the Tannadice undersoil heating having been on since Thursday.
However, the goalmouths were still frozen solid and the decision was taken to postpone the match.
It was a big blow for the United manager who was looking for his side to build on the momentum gathered during the recent three-game unbeaten spell.
McNamara said: "It is really frustrating as we wanted to keep the good run going.This now adds to the backlog of games that need to be played. It will have to be rescheduled along with the Aberdeen game.
"Like everybody else, you want to keep the momentum going.We were going to change things around again today looking towards Wednesday as well.
"So it is disappointing as the whole pitch is fine apart from the two goalmouths where there is no grass.
"The undersoil heating is on but with there being no grass in those areas it is just like concrete at the moment."
A club spokesman said: "Naturally we're very disappointed the game can't go ahead due to the sub-zero temperatures we have experienced overnight.
"Despite taking every precaution and our undersoil heating being on since first thing on Thursday morning, there are patches of the pitch that are a safety hazard for the players particularly in and around the goalmouth areas.
"We don't want to take any chances with player safety and, as such, while we wanted to give the game as much chance to happen as possible, we also wanted to give fans adequate notice to save unnecessary travel.
"We have also decided that, as a goodwill gesture in appreciation of the effort being made by supporters at this time of year, we will let supporters of Inverness and Dundee United attend the rescheduled fixture for £5."
Read further reaction in Monday's Courier.