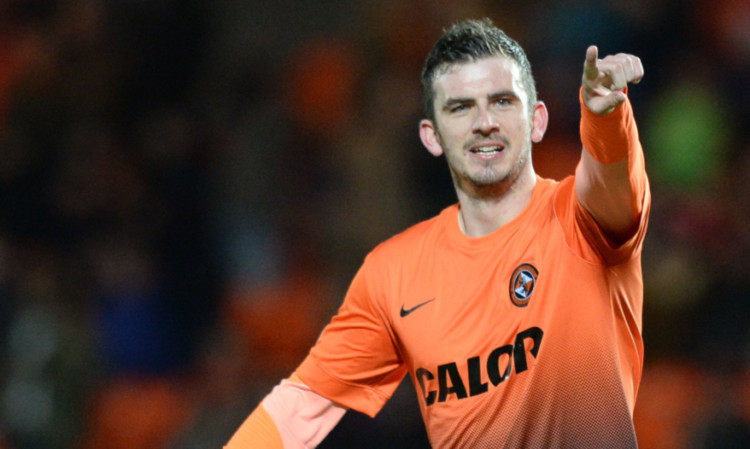 Jackie McNamara has confirmed Rangers have not been in touch about Gavin Gunning, despite Ibrox boss Ally McCoist's public admiration of the player.
Gunning is out of contract at Tannadice in the summer, but is still likely to be at the heart of United's defence when they head to Govan for their Scottish Cup semi-final against Rangers on April 12.
Were the Light Blues to be interested in opening up talks with the Irishman in the meantime they would be expected to contact United to inform them of their intention.
No call to McNamara has been made so far and the Tangerines boss wasn't aware McCoist had gone on record at the weekend stating his admiration of the player.
Asked if there had been any approach from Ibrox, McNamara said: "Rangers haven't been in contact with us and I wasn't aware that Ally had spoken about Gunning.
"I would be surprised about it because I would expect if they've spoken to Gavin that Rangers would have called us first to say so.
"Ally did that last year. He gave me the courtesy of a call to say they were speaking to Jon Daly. So I would be surprised if they had spoken to Gavin.
"Listen, we're all looking at players. I watched the Real Madrid v Barcelona game on Sunday night but I'd do well to get any of them.
"I don't know if it's mind games, you'd need to ask Ally."
McCoist did admit it would be "totally wrong" of him to comment on a United player… after he had actually done so.
He said: "Any footballer has to look after his family, and if there are question marks over finance, and let's be honest there have been at our place, it does become an issue.
"I can understand his concern, because, as you know, we have been in administration, liquidation, bank loans … it's only natural.
"Gavin is a good player that is out of contract, but with the semi-final coming up it would be totally wrong of me to start commenting on Dundee United players."