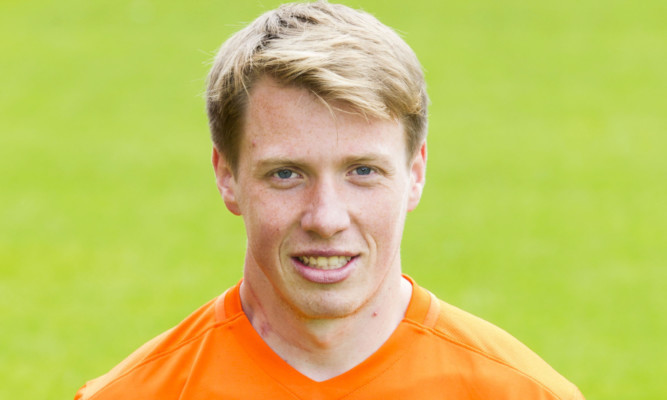 Dundee United striker Jordan Moore has confirmed he won't be offered a new deal by the Tangerines.
Moore, whose contract runs until the end of the season, has been informed by Tannadice head coach Mixu Paatelainen that he should look for a new club.
The 21-year-old frontman has been fighting and beating skin cancer and United have helped him during that difficult time.
Now Moore has been told he will have to find another team but there are no hard feelings between player and club.
He said: "I spoke to Mixu and he told me I wouldn't be getting offered anything.
"I'm not sure of any interest from other clubs just now.
"My contract doesn't expire until May but I was basically told I'm free to find a new club.
"I can stay until the end of the season but I'll try and do something, even if it's another loan spell.
"I was devastated because the club has been there for me but Mixu explained that he's brought in more experienced players such as Florent Sinama Pongolle and feels it would be better for me to leave rather than be fifth or sixth choice at United.
"Mixu was good about it and while it's hard to take I've obviously been through a lot and this is nothing compared to the other challenges I've had.
"In an ideal world I would have stayed at Dundee United because that's where I wanted to be but you never know what will happen in the future and if I prove myself elsewhere then I might come back one day."