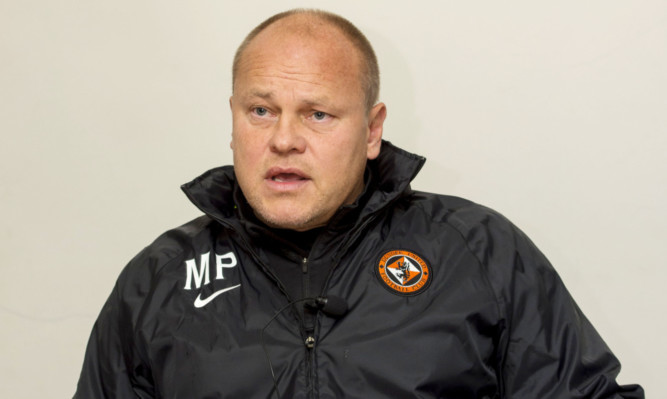 Dundee United boss Mixu Paatelainen insists he did not mean to give offence with his post-match comments about St Johnstone's style of play at the weekend.
Saints won the game at Tannadice 2-1 with the big Finn saying: "All credit to St Johnstone. They play for set-pieces and they play those long balls that they're good at".
Those comments were far from welcome in Perth with Paatelainen's counterpart Tommy Wright revealing that his players had "sore ribs" on Monday from laughing so much about being called a long-ball team.
However, Paatelainen dismissed any suggestion that he was insulting Saints and instead would like his own side to emulate some of the qualities displayed by Wright's men.
The United boss said: "I thought my comments were misconstrued a bit.
"Tommy is an excellent manager who has done a fantastic job. I would never try to take the legs from under anyone, that wasn't my intention.
"I was paying St Johnstone a compliment because they use the players they have very well.
"With the type of players they have they are powerful and difficult to play against.
"They are direct, that's their tactics and they do it very well.
"I don't think anyone should be hurt by that or think it's a negative comment."
He added: "If they have the players to play like that and win matches like that then I think that's great.
"A manager has done his job if he gets the players playing a way to pick up wins.
"So I have only complimented Tommy Wright because the job he's done is fantastic.
"We saw it on Saturday. Yes, we passed the ball well and went 1-0 up but what happened after that?
"St Johnstone used their expertise and cleverness to punish us.
"They punished us with the power and ability they have to get the three points they were smiling and we're not.
"Those kind of qualities are the kind of thing I want here at Dundee United.
"I want the kind of qualities that win you matches because at the moment we don't have enough of them. That's what we're working to do."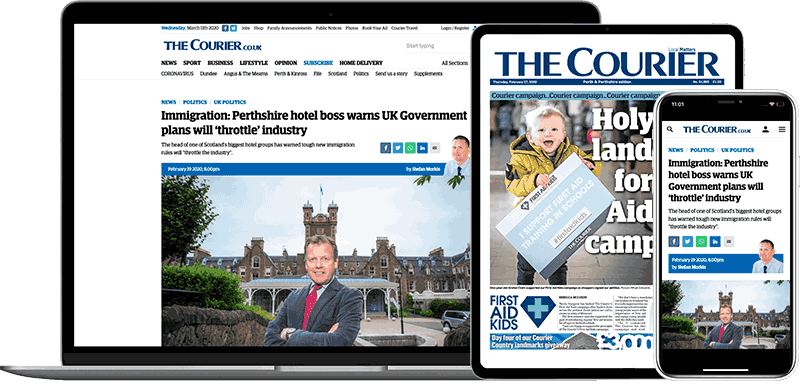 Help support quality local journalism … become a digital subscriber to The Courier
For as little as £5.99 a month you can access all of our content, including Premium articles.
Subscribe