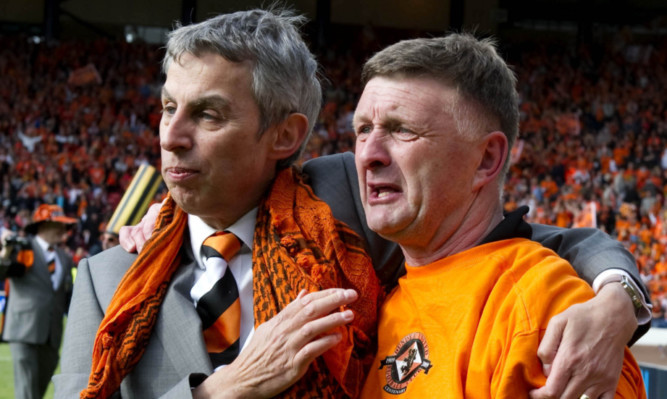 Derek Robertson, the former Dundee United director and lifelong supporter of the Tannadice club, has passed away following a long illness.
Mr Robertson, who was 64, retired from the boardroom at the end of last season after 13 successful and dedicated years in the role.
United chairman Stephen Thompson paid tribute to Mr Robertson.
He said: "The first thing I want to say about Derek is that he was a lovely man and our thoughts are with Sheila, his wife, and his family.
"He was a hugely important and well-loved member of the Dundee United family and he will be greatly missed by us all.
"Derek loved United and even during his illness when I spoke to him his first thoughts were for the club.
"He was determined to see us reach the cup final this year and sadly that won't be the case.
"As a fan and a director he always put United first and was always on hand to help in any way he could.
"He worked very closely with my father when he took control at Tannadice and I have had the same relationship with him.
"Even after he retired last year he was always on hand to help out if needed and I cannot over-state the work he did for Dundee United.
"Personally this is a very sad day for me because I have lost a very close friend who I had huge respect for."
The Tangerines honoured Mr Robertson last month when they inducted him into club's Hall of Fame.