 Dundee United manager Jackie McNamara will play a crucial role in selecting the manager for the club's new women's team.
The Tangerines are on the lookout for a coach for their exciting venture, which is the latest chapter in United's strategy to broaden their community involvement.
The team will carry the name of Dundee United into the Scottish Women's Football League next year, will wear the official tangerine and black kit and will play their home games at the state-of-the-art GA Engineering Arena next to Tannadice.
United director Justine Mitchell, who has been driving the project forward, revealed that McNamara will be playing his part in selecting the right person.
"Women's football has been increasing in popularity as a sport in Scotland and across the world and we have had a really high demand for a women's team at United," said Justine.
"We are now meeting that demand and it just seemed a natural progression for United to have one.
"When you look at the top division you see Hibs, Hearts, Aberdeen, Rangers and Celtic are all there and we are not.
"We are going to start in the bottom division but we hope to get right up there. We are not playing about at this.
"So I think we are going to get a lot of response to our search for a head coach/manager.
"We hope to get someone of a high calibre, a really ambitious, young coach who can grab this and take it forward.
"We have already had a few applications but people have until the end of April to apply.
"We will then do interviews and I am delighted to say that Jackie will be involved at the interview stage with us.
"He has offered to do that, which is just fantastic.
"We then hope to have the coach in place by the end of May, before putting out an advert for players to come and have a trial with us.
"Hopefully, all that will mean that we will have a team in place over the summer.
"We will then be looking at arranging friendlies until the start of the new season in March."
After establishing their first team, the Tangerines hope to expand the set-up to incorporate teams at various age groups.
The SFA's east region development officer Sam Milne welcomed this latest boost for the women's game.
She said: "It is great news. Dundee United are the first SPFL team in the area to launch a women's team and this would be an opportunity for any unattached players, who have maybe dropped out of the game and want to challenge themselves, to play football again."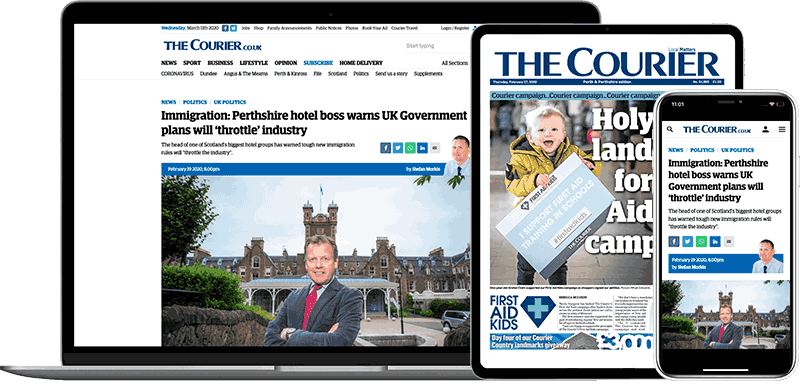 Help support quality local journalism … become a digital subscriber to The Courier
For as little as £5.99 a month you can access all of our content, including Premium articles.
Subscribe