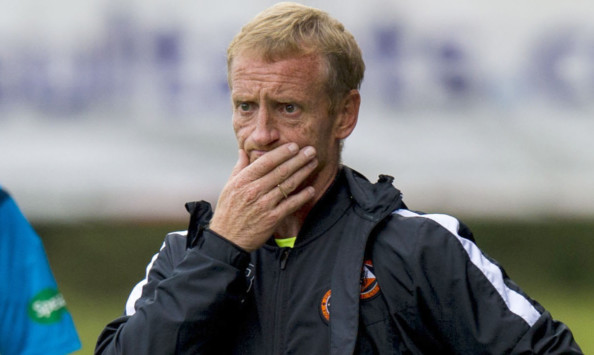 The script for Dundee United is meant to read that they get a new manager in, he sorts the team out and they start to climb up the table.
However, if there are any United fans left who believe it will be as straightforward as that then they should perhaps think again after this dreadful 3-0 defeat to Partick Thistle.
In the week that Writing's On The Wall became the first James Bond theme to reach number one in the music charts, the spectre of relegation began to seriously haunt United as they crashed to the bottom of the league.
The sky fell in on the managerless Tangerines at Firhill as a Thistle team that had not managed a single Premiership victory before Saturday outplayed, outfought and out-thought them.
The Jags jumped ahead of the troubled Tannadice men thanks to this result and it could be a long way back for United from here regardless of the talents and experience that will come with a new boss, who will surely be appointed this week.
The stark reality is that if you look like a poor team and play like a poor team then you probably are a poor team regardless of how many times it is claimed that there are good players at United just waiting for someone to shake and stir them up.
To his credit, defender Ryan McGowan gave a frank assessment of a display that let down the 900-plus supporters who backed United in Maryhill in the hope that life after Jackie McNamara would be better than that which had gone before.
The Australian said: "It was embarrassing, to be honest.
"It wasn't good enough from start to finish.
"It doesn't matter who is in charge it's the players' responsibility.
"We need to apologise to the fans as there was a good travelling support that came through.
"They follow us everywhere and that wasn't good enough for us.
"There is no point saying we've got good players when you see performances like that.
"It was unacceptable and changes really do need to be made.
"Everyone has to look themselves in the mirror.
"We need to make sure we're 100% in training for whoever comes in as manager.
"It's up to the club what happens next – I don't make those decisions.
"But whoever comes in will probably want to work with us for a few days before the next game.
"In an ideal word the sooner the better, although sometimes that can't happen."
It was put to McGowan that, arguably, the worst thing about the performance was that there was little fight from United even after they went behind.
He replied: "Yeah, you could probably say that.
"We do have a lot of young players who are very skilful and can change games but in the situation we're in just now sometimes you have to roll your sleeves up and do the dirty stuff.
"There are a few of us, myself included, maybe lacking in that department and need to get a bit more streetwise. We need to start making the game a lot more difficult for the opposition."
McGowan did allow himself some hope, however, that United can start the recovery process.
He added: "I think we can turn things very quickly.
"It was only a few weeks ago that Kilmarnock, for example, were really struggling and they managed to turn things around.
"They had a run of four or five games where they picked up points and that's what we need to do.
"We need to start turning draws into wins, and defeats into draws.
"If we pick up some points and get a little bit confidence back then
"However, you only get points if you deserve them. You get nothing handed to you."
That is very true and United deserved absolutely nothing from Saturday's match.
The Tangerines fell behind on 15 minutes when a nice move from Thistle led to Callum Booth's deflected cross from the left looping up.
United goalie Luis Zwick should have punched it away but instead he allowed David Amoo to run in and head home from close range.
With the visitors not getting a foothold in the game, the Jags went two up on 55 minutes when a cross from the right from Mustapha Dumbaya went straight in as Steven Lawless tried to get a boot on it.
Yet another miserable day for United was finished off by Stuart Bannigan on 66 minutes when he drilled a low shot past Zwick from inside the box.
After the game, you felt sorry for caretaker coach Dave Bowman, who was given the unenviable task of trying to explain why a team that should have been desperate to show they were better than their league position suggested instead made things worse.
This former United and Scotland midfielder didn't miss them.
"I said it to the players themselves that we are a weak team," stated Bowman.
"We are great when things are going right and we are great when we have the ball.
"But you have to have that drive and belief within yourself.
"Every time – or 99% of the time – the ball dropped in the second half especially they (Thistle) picked it up. They had that desire.
"It was very poor.
"We have a lot of young boys but you have to have a strong character.
"Four guys lost their jobs last week with that squad of players.
"They are not bad players. There is a very good squad there and whoever comes in to manage the club will have a good squad of players.
"But the players have to take responsibility.
"I hear from other clubs that they think you play Dundee United for an hour and then they are a bit of a soft touch.
"The harsh reality is I agree with them that we are a soft touch.
"I find that really hard to accept though.
"You are not asking players to fight with one another on the park. What you are asking is for them to ask questions and get others motivated but we don't seem to have that just now.
"It is a confidence thing as well but nobody can give you confidence. You need to get that back yourself by digging out results and really getting together as a strong unit."
There – explained so brutally but absolutely honestly – in Bowman's words was the evidence of how serious this situation is for United.
A new manager will, hopefully, make a difference and if he does then he will have earned every penny of his new salary.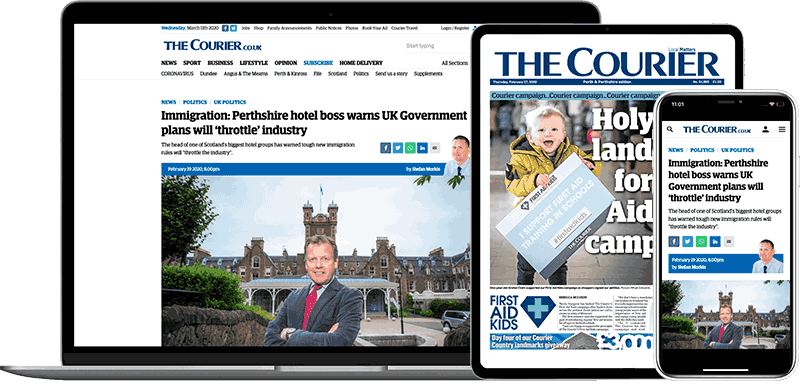 Help support quality local journalism … become a digital subscriber to The Courier
For as little as £5.99 a month you can access all of our content, including Premium articles.
Subscribe