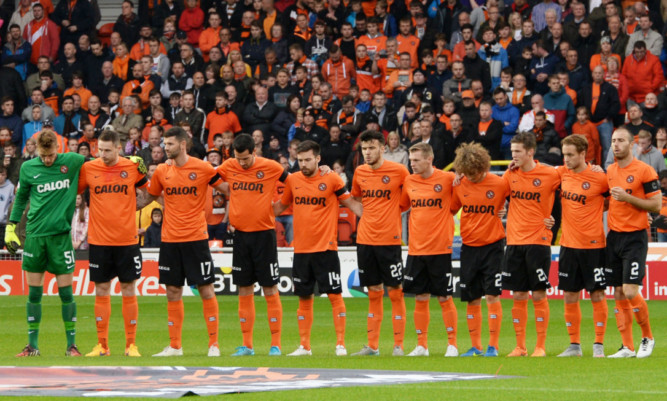 The only sounds to be heard during the minute's silence before United's match against Kilmarnock were made by the gusts that blew around Tannadice.
The wind caught the flag in the corner of the ground and made it flutter a little more than usual.
That tangerine and black saltire, proudly marking the club's Premier League win, was flying at half-mast to mark the passing of Ralph Milne.
As another United great, Paul Sturrock, said last week, United did Milne and his family and friends proud with their tribute to a star that shone so brightly for the Tangerines.
The match programme, a special Ralphie issue, was packed full of memories and admiration for the flying machine of the great Jim McLean era.
The fans rose as one on the fourth minute – the time when the ball soared over Colin Kelly's head on that day against Dundee on May 14, 1983 – to offer rousing applause.
There were renditions of "We've got Ralphie, Ralphie, Ralphie, Ralphie Milne on the wing," while banners lovingly created by supporters especially for the occasion were unfurled.
United fans have been known to sing about their title success that: "We won the league at Dens, fly the flag."
The flag flew again on Saturday and it did so for a man who will be missed.