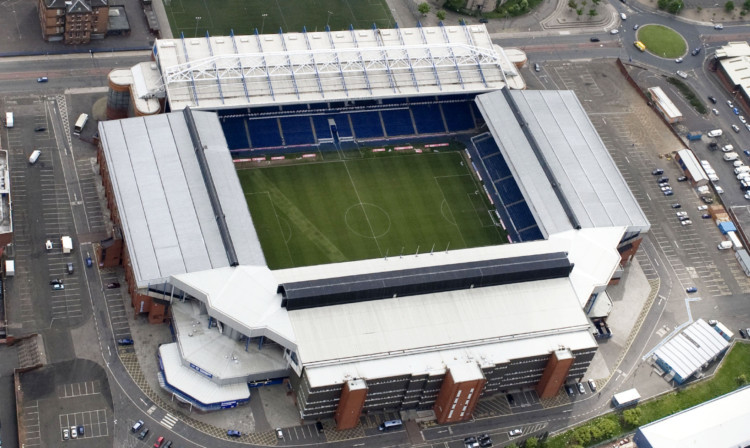 Relations between Dundee United and the SFA have hit a new low tonight as the row over Ibrox rages on.
Tannadice chairman Stephen Thompson has been angered by what he deems to be an "aggressive" statement from the governing body regarding ticketing arrangements for the April 12 Scottish Cup semi-final to be held at the home of their opponents Rangers.
In particular, United feel that the SFA's account released in a statement tonight of a meeting held on March 11 to discuss the proposed allocation for United supporters attended by their head of security and another official does not fairly represent proceedings.
In a hard-hitting response, Thompson insisted all he was guilty of was fighting on behalf of his club's fans and called on the Tangerines' supporters to rally around by snapping up every one of the tickets they eventually receive.
More animosity is the last thing a United v Rangers fixture needs given the strains between the two clubs in recent times but Thompson is not directing any of his ire at the Light Blues.Are United being treated fairly? Have your say below, or email sport@thecourier.co.ukRather, what he and his fellow directors have been left furious about is both the tone and content of the SFA's statement.
United issued an official statement, but Thompson's own response was even more direct.
He said: "The SFA statement is being economical with the truth. That is not what happened at the meeting.
"I also think the tone of the statement is shocking towards a member club when all we have asked is for fairness.
"It is an aggressive statement. Who do they think they're talking to? They are responsible to the member clubs but it appears they can't be questioned."
Thompson who stressed he had expressed concerns about the SFA's plans as early as last October added: "All I am guilty of here is sticking up for my club because we have put millions of pounds into Dundee United as a family and we are entitled to fight our corner."
For more on this story, including Thompson's full response, see Wednesday's Courier or try our digital edition.