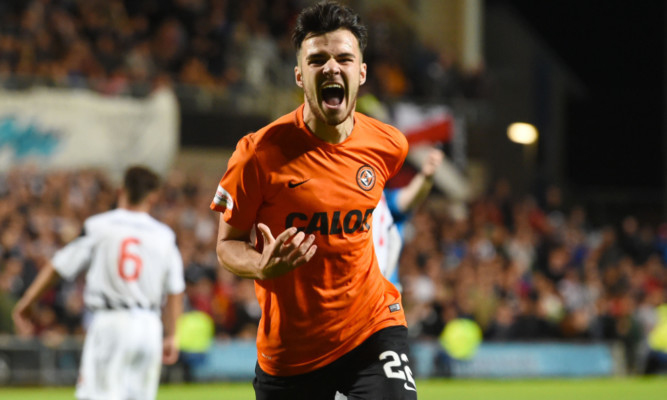 Dundee United midfielder Scott Fraser claims the players are strong enough to survive in the Premiership.
Fraser and his Tannadice teammates have had their ears ringing since the final whistle sounded at Celtic Park last Sunday.
Manager Mixu Paatelainen tore into his team after that 5-0 hammering from the Hoops, memorably labelling the display as "Rubbish with a capital R."
The Finn was particularly frustrated that orders delivered pre-match weren't carried out after kick-off.
Fraser, at the tender age of 20 and with only 10 starts behind him, doesn't appear to have been adversely affected by the verbal volley fired by his boss.
Indeed, he accepted that it was a fair summing-up by Paatelainen and vowed that the players are desperate to put things right when Ross County visit Tannadice this afternoon.
Fraser said: "The mood around the club is better than people would expect.
"We are strong enough to cope with this situation.
"I think we're mentally strong enough.
"The gaffer has been right to come out and say what he has said because it's true.
"Nobody is hiding from the fact that what's been happening is unacceptable, especially the game last weekend.
"That was a bad result but we've had a good week of hard training and we are ready to go again this weekend.
"The confidence is still high because we believe in what the manager is asking us to do.
"He has been putting a lot more emphasis on the shape of the team and we have been working a lot on that.
"The gaffer knows that attacking-wise we have plenty of quality but it's conceding goals that has been the problem.
"The defensive side of the team hasn't been great so we have been working on that.
"Once we get the mental side where we need it to be then we will kick on again.
"I know people are probably sick of hearing us say it but we're confident that once we get a result things will start turning in our favour again."
Fraser stressed that training has been and continues to be of a good quality but he knows that doesn't amount to much if it all goes wrong during games.
He added: "We have to accept that what we have worked on in training hasn't been taken onto the park.
"I don't think anyone would argue about that.
"Going anywhere and losing 5-0 is not acceptable for a professional football team, especially a team like United.
"We should be at the top end of the table not where we are but we have to accept that we're at the bottom of the league and we are there for a reason.
"So we have to take on board what the manager is telling us to do.
"I think he's frustrated because we have been training well it is of a high standard and it is at a great tempo.
"But once we've gone on the park it's like we have forgotten what to do."
Fraser revealed that, as well as listening to Paatelainen, the players have been chatting among themselves to try to get to the root of a problem that has taken them to the foot of the Premiership table.
"The lads have spoken about plenty of things and what has been said will stay in the dressing-room," he added.
"The experienced boys are having their say but the younger lads are getting an input, too, because we are playing regularly these days.
"That means we have to take on the responsibility of what it means to play for this club.
"The young boys are all confident that we have the ability to take things forward."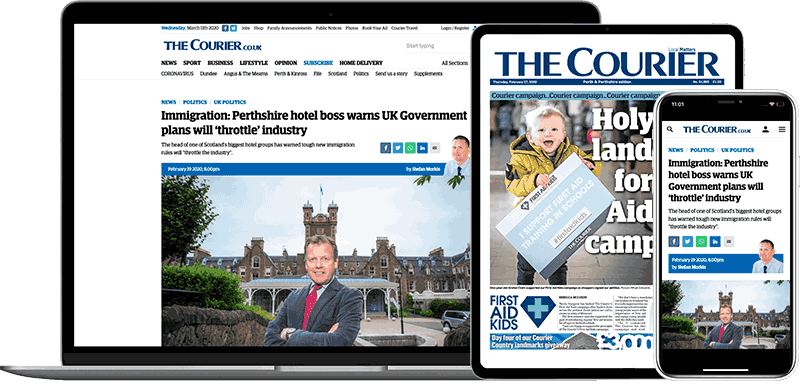 Help support quality local journalism … become a digital subscriber to The Courier
For as little as £5.99 a month you can access all of our content, including Premium articles.
Subscribe