 Dundee United boss Mixu Paatelainen insists it has been business as usual this week despite their wonderful win against Ross County.
Paatelainen played down the significance of their comeback success in the William Hill Scottish Cup with just 10 men on Saturday.
He denied there had been anything different about the build-up to tonight's league match at Motherwell as result of that 3-2 thriller.
"Everything has been the same, to be honest," insisted the Finn.
"Of course, everybody feels good.
"There's no question of that when you reach a semi-final.
"That was a roller-coaster of a game, in which we came out on top, so naturally we feel good.
"It wasn't the best we have played since I came in but being a man down for so long and winning obviously made it special.
"In terms of football, we have played much better than that.
"It's very important to feel good after a game for a couple of days.
"However, it's also important not to feel good for too long.
"You must realise that when the next match comes up, you don't feel like that any more because you know exactly what you have to do.
"So you get yourself into that right frame of mind.
"That's been important this week and the spirit is there and the boys are determined."
Victory for United this evening and they will be shifting just a little uneasily in their seats down in Kilmarnock and maybe even across the M74 in Hamilton.
However, Paatelainen is thinking about what other teams will be thinking.
He added: "It's an opportunity for us to improve our points tally.
"We can't affect what happens elsewhere.
"We just concentrate on what we do.
"Yes, if we get a positive result and the teams above us don't, then great.
"It means we would reduce the gap and hopefully that happens.
"But we can only affect our scoreline, what happens in our match, and how many points we accumulate.
"That's what we're concentrating on.
"If other teams stumble and do us a favour that way, then great.
"We've stumbled on too many occasions this season and hence there's a gap.
"It stands at eight points and it's a big gap.
"We have a long way to go still."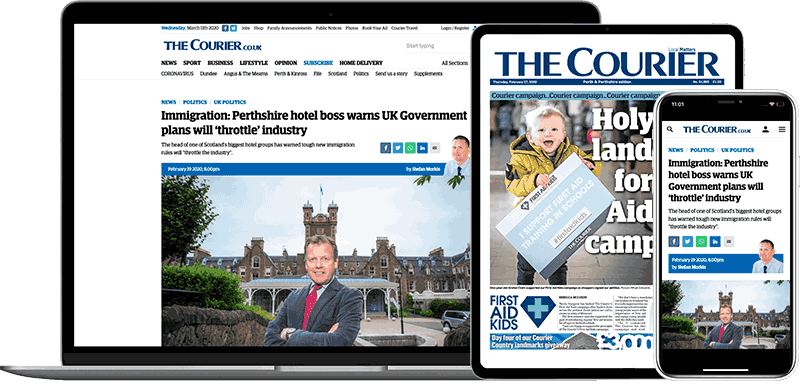 Help support quality local journalism … become a digital subscriber to The Courier
For as little as £5.99 a month you can access all of our content, including Premium articles.
Subscribe