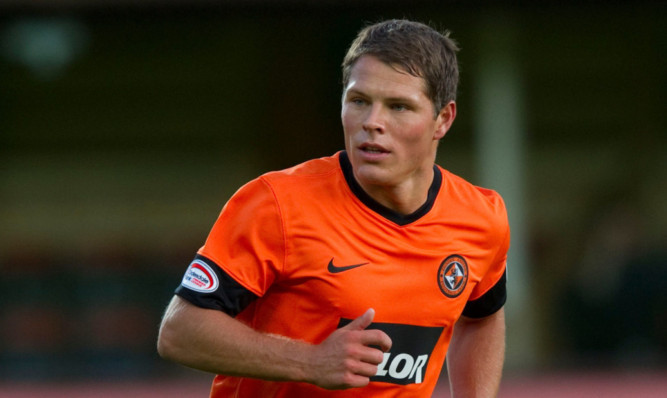 John Rankin is delighted he will finally be back playing although his own happiness is exceeded by that of his long-suffering wife Maria!
The Dundee United star was sent off late on during a league game at St Mirren on March 9 and was subsequently handed a two-week ban.
He missed the derby with Dundee on March 17 but because of the international break, the second game of his suspension wasn't served until Monday night against St Johnstone.
Now though, he is finally set to return to action almost a month after his dismissal and he is looking to take out his frustrations on Aberdeen at Tannadice this afternoon much to the relief of Maria.
He said: "This has probably been the worst experience of my life, to be honest.
"Two weeks turned into four weeks quite quickly one way, but in another it was the slowest four weeks ever.
"I was coming in every day training knowing there was nothing at the end of it. There is nothing worse. It has been hard but I am through it and can't wait for Saturday.
"It was also tough going for my wife Maria. She was tortured for the four weeks! She was trying to keep my morale high but it was not really happening because you are going home and taking your frustration out on her.
"My kids have been sleeping longer as well as I have been using up my spare energy taking them here, there and everywhere. I was even in the back garden, carrying on rolling about in the muck with them just to burn off some energy.
"It's been good for them I suppose but not so good for my wife. I am also not the greatest spectator. The other night against St Johnstone I was kicking every ball and jumping out of my seat.
"It doesn't help though when you have the club physio sitting next to you saying, 'How many seats do you think there are in that far stand? I'll count the rows and you count the columns'."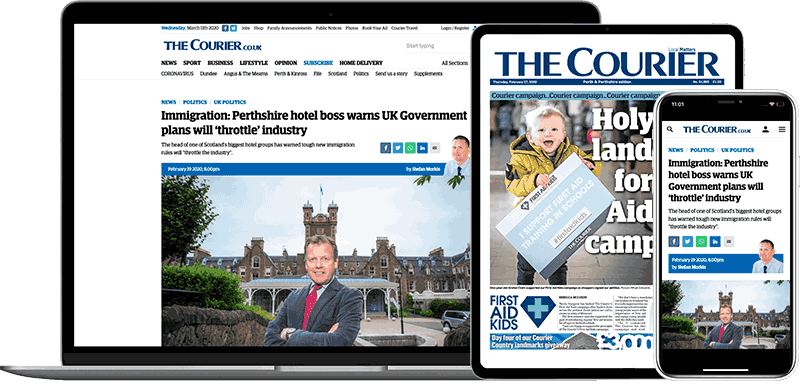 Help support quality local journalism … become a digital subscriber to The Courier
For as little as £5.99 a month you can access all of our content, including Premium articles.
Subscribe