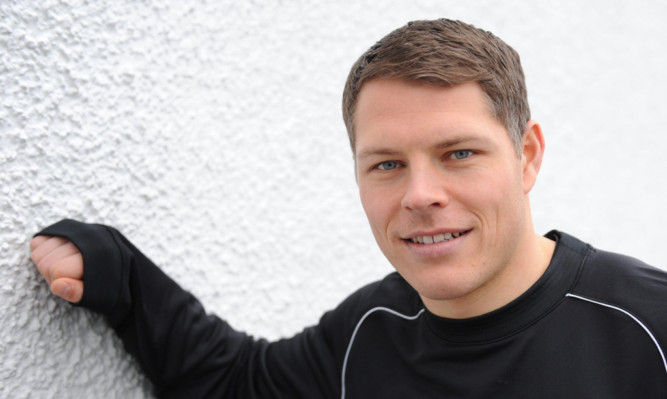 John Rankin has revealed the Dundee United squad have been stretched to the limit since new boss Jackie McNamara joined the club and introduced regular yoga sessions to their training schedule.
Rankin accepts the players have some way to go before they have mastered the intricacies of the Eastern discipline, but he is sure the appliance of "downward facing dog" and the "half lotus" pose can only be good for them and even increase the length of their careers.
He said: "It's good and hopefully it can add a few years to my career. It's difficult to start with as obviously you are pushing your body into positions it has not been in before. But once we do that and get our muscles moving more it will be fine.
"We've been doing strength and conditioning all season but the gaffer has decided to bring in the yoga. It is working. A few of the boys are stiff but it's a new outlook on how we're going to get more out of our bodies.
"I haven't tried it before but I'm always open to new suggestions. I've got aches and pains because you're demanding something new from the body but it's a good laugh as well."
Having added yoga to their training regime, United will now look to tie Hibs in knots at Tannadice on Sunday.
Rankin acknowledged that task has been made harder after Easter Road boss Pat Fenlon added former Tannadice favourite Scott Robertson to his squad after a summer move to Blackpool did not work out for the midfielder.
Rankin, a former Hibs player, said: "Robbo was a very close team-mate of mine. We struck up a good partnership and we had a great understanding with one another.
"It will be nice to see him again as I've played against him a few times when he was in a United jersey. But the two of us will be in opposition so we'll see how it goes.
"I was surprised the Blackpool move didn't work out for him. It came to the end of last season and he wanted to go down south and test himself. He's tried it and it didn't work out for him. Now he's come back up the road and has gone to a decent club.
"He'll be looking forward to coming back to where he made his name. I'm gutted for him that it didn't work out but, at the same time, he's probably one of the better players in our league so it's good to have him back.
"It was maybe the wrong club for him. We know what Robbo's game is all about and I don't know if Blackpool used him as well as other clubs would have. It's unfortunate but he's a great professional and great to have about the place. He'll be a good acquisition for Hibs but hopefully we can get one over him."
United boss McNamara has no injury worries ahead of the game.