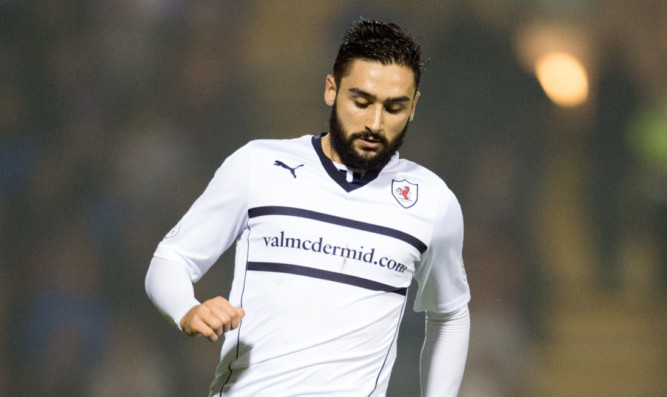 Raith defender Rory McKeown fully expects to be on the receiving end of some abuse at Ibrox but the Belfast boy couldn't be happier.
Despite only being 21, McKeown has played on the hallowed Govan ground twice before with Kilmarnock and has tasted both victory and defeat there.
After Rangers' resounding victory over Rovers at Stark's Park last month, one might think McKeown wouldn't exactly relish the prospect of coming up against Ally McCoist's men.
But nothing could be further from the truth.
"Who doesn't want to play there?" he told Courier Sport.
"Playing against Celtic and Rangers are the two in Scottish football you want to be playing against.
"You've got Hearts and you've got Hibs, but you are not going to get 50,000 at Hearts or Hibs so it's something I'm definitely looking forward to.
"The abuse you take from the fans, it's great. It's what football is all about same with Celtic.
"Hopefully we can frustrate them a bit, play a bit of football and hopefully the fans will get on their backs a little bit as much as they'll get on ours.
"But we're going there to try and shut the crowd up more than anything."
McKeown takes heart from the fact that both Hearts and Hibs have taken full points from their trips west so far this season and is hoping Raith can do likewise.
He continued: "Obviously we play different football from Hearts and Hibs, but we're definitely going to go there to try and win the game. There's no point in going there trying to lose it.
"We've been working on all week how we're going to play against them and if it works it works, if it doesn't it doesn't.
"The 4-0 game at Stark's Park was a disappointing night.
"In games like that, if you go one or two down then you've got to try and stay in the game.
"I think Rangers are a big team with big players you've got the likes of Kris Boyd, and Kenny Miller's coming back but we can't be intimidated by that.
"We have to go out, we have to do our own thing, we have to play football, but that night at Stark's wasn't good enough."
Rovers' away form has also tended to be better than their home form at the moment, perhaps borne out by the last gasp 4-3 defeat to Queen of the South last weekend.
"Don't get me wrong, I think we did very well to get back from 2-0 down to 2-2, and then 3-3, but to concede like we did in the 94th minute you can see in replays of the game I ended up falling down on my knees because I was absolutely gutted," he continued.
"To lose a goal like that in the last minute is never nice and when you score three goals at home you expect to go on and win the game.
"There doesn't seem to be any real reason for our away form to be better, and we've been laughing about that ourselves.
"It would be nice to play in front of the home crowd and start putting results together, that would definitely be something we want to do.
"But if we start picking up a few results at Stark's Park and we're still winning away from home then I'm sure the fans will be happy enough."
One thing is for sure, McKeown heads to Ibrox with a smile on his face after his beloved Northern Ireland continued to make waves in Euro 2016 qualifying.
And the defender, who was capped at youth level, isn't giving up hope of getting back into the international picture and winning a first senior cap.
"Definitely, absolutely, 100%, I want to get back into that squad," he concluded.
"Obviously I want to start picking up points here at Raith and work on my own performances.
"Maybe at times I haven't been as good as I wanted to have been, but that's something I have to worry about and work on myself.
"If Michael O'Neill sees fit to bring me into the squad then so be it."
Striker Christian Nade's fitness will be assessed before today's game, although Barrie McKay will not be available to play against his parent club. Dougie Hill and Calum Elliot could be included in the squad after recovering from injury.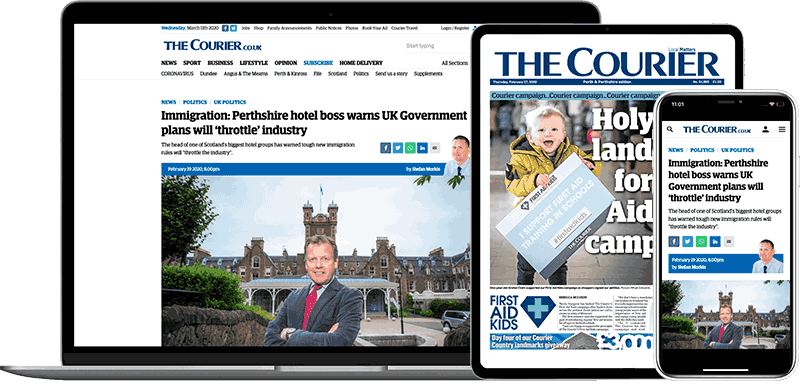 Help support quality local journalism … become a digital subscriber to The Courier
For as little as £5.99 a month you can access all of our content, including Premium articles.
Subscribe