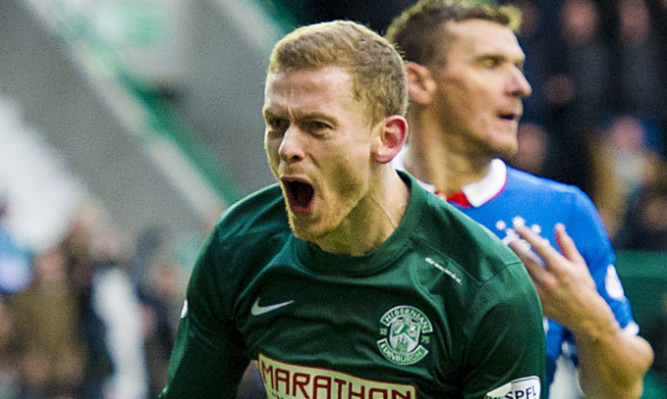 Raith's Scott Robertson admits he had never seen boss Ray McKinnon as angry as he was after his side drew against Dumbarton on Saturday.
The 30-year-old midfielder netted his first goal for the club against the Sons to put Rovers 3-0 up and looking certain to take all three points.
Instead, the Kirkcaldy outfit conceded three goals in a calamitous last 10 minutes and had to settle for just a draw.
Now, Robertson and the rest of the Raith players are looking to make amends when they face St Mirren at Stark's Park tonight.
He said: "That's never happened to me before, but funnily enough last season with Hibernian we were 3-0 up at Dumbarton and they got it back to 3-2.
"They were throwing everything at us but we got to 4-2 up, only for them to get back to 4-3. The game ended up 6-3 because they were throwing so much at us we got another two goals.
"It was a very similar scenario and it did remind me of that game the same stadium, against the same team and from the same 3-0 scoreline late on.
"But I thought we had enough about us to see it out.
"I'm not too sure how much I can say about how angry the manager was and rightly so as well.
"He came in at the end of the game with two points less than we were expecting and with 10 minutes to go as well.
"It absolutely is the angriest I've seen him, and rightly so.
"It's almost schoolboy to be at that stage and not see the game out.
"Being 3-0 up with 10 minutes to go, there's no way you should be dropping any points.
"I'd like to think we'll learn from it. We've got to realise that a game's never won, even when you're at that stage of the match and in that position.
"Your mentality has to be to keep going until the final whistle because we've thrown away two points."
Robertson admitted scoring his goal against Dumbarton was absolutely no consolation to him.
He added: "No, not at all, not in the slightest. I would take not scoring a goal again for the rest of my career if we could take that back and get the three points.
"There was such a deflation at the end of the game, although it could have been a lot worse obviously because Dumbarton had another couple of chances and hit the post.
"We had a couple of chances ourselves to extend our lead but the way the game was going it looked like Dumbarton were going to be the team to win it."
Robertson revealed that manager McKinnon had targeted three wins out of three this week and with one of those "victories" now a draw, the player is even more determined to beat St Mirren and then against Elgin City in the William Hill Scottish Cup on Saturday.
He said: "It is great we've got another game coming up so soon.
"But the manager said before the game that he wanted three wins this week, and there's one game gone already that should have been a win.
"So, we're going into this game even more determined to get the three points."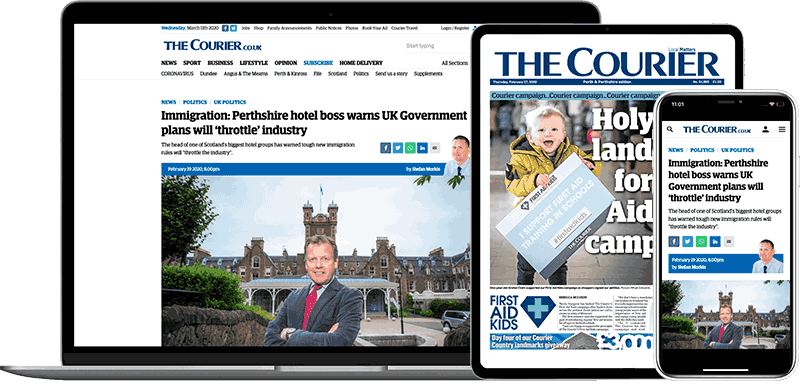 Help support quality local journalism … become a digital subscriber to The Courier
For as little as £5.99 a month you can access all of our content, including Premium articles.
Subscribe