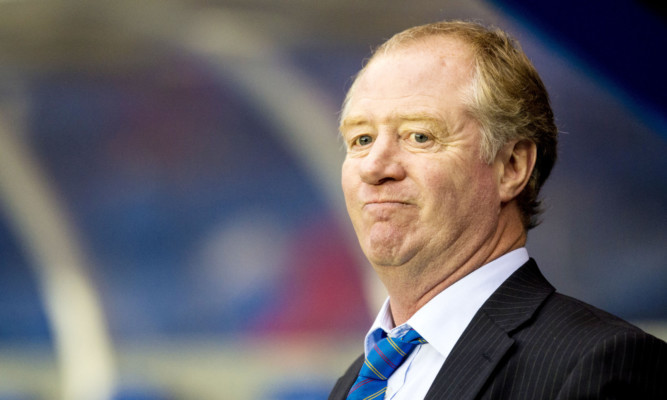 Cowdenbeath no longer have their Championship fate in their own hands after a late fade gave the bottom club their third win in a week.
A dreadful second-half performance against Livi, who are now five points behind the Fifers, has given them the chance of overhauling Cowden, and second-bottom Alloa Athletic the opportunity to pip the Blue Brazil for eighth-place safety.
Yet when Cowdenbeath took the lead two minutes into the second-half on Saturday they looked to be on their way to their third win of the week.
Nat Wedderburn volleyed a poor clearance from the Livingston defence past keeper Darren Jamieson from the edge of the box.
There were chances to stretch the lead, but slowly Cowden started to fall back.
In 64 minutes Livi levelled when striker Jordan White was given a free header seven yards out which he gleefully accepted.
Cowden could not get back into it and White finished a good visiting move with 10 minutes left to keep their survival hopes alive.
Cowdenbeath boss Jimmy Nicholl was bitterly disappointed by the way his team fell out of the match.
"The game was dominated by the gale and in the first period we did pretty well against it, and by defending solidly we turned around level," he said.
"Then we took the lead only a few minutes into the second period and things looked good, but all of a sudden we fell away.
"Perhaps it was the six games in two weeks schedule which caused the problem, but credit to Livingston they also have had a tough programme, and they simply kept coming at us."
The manager was very unhappy at the goals conceded, which took their fate out of their own hands.
"The equaliser saw the scorer totally unmarked only a few yards out, then the second again saw Livingston given far too much space near our box and they took full advantage to win the game and leave us pointless. All in all it was another very disappointing home performance."