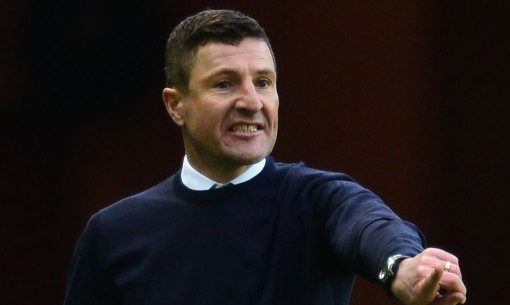 Raith have contributed to Rangers' torrid time on the pitch of late, so Rovers manager Grant Murray fully expects to see a reaction from the Glasgow giants this evening.
The Kirkcaldy club are full of confidence at the moment after stringing together a run of seven games unbeaten, and will fancy their chances of securing another success at Stark's Park in tonight's televised clash.
By contrast Kenny McDowall's men have lost their last two fixtures, with a league loss at home to Hibs coming after Rovers put them to the sword at Ibrox in the Scottish Cup, so the likelihood is they will head to Kirkcaldy doubly determined to get their season back on track.
All in all, it is shaping up to be an intriguing prospect down Pratt Street way, and Murray has his side well prepared for the task in hand.
He commented: "Rangers will come out all guns blazing because see if you are a football player and you've lost your last game? You want to win the next one.
"When you play for a club like Rangers, you are used to doing that and you are expected to do that day in day out.
"Rangers are one of the biggest football clubs in Britain, in Europe, and that's the expectation level when you walk through the door at Ibrox.
"They'll be coming to Stark's Park to show why they are at Rangers, to get the place lifted, to get the fans behind them and to get back to winning ways in the league because they'll still see us an opportunity to move on from what's happened in the last few weeks and get their league campaign up and running.
"I think, when you come into a game of this calibre, against a club of this size, you can only take confidence from having beaten them.
"Because we all know how the two league games have gone.
"Having been up against Rangers when they've been at their best, we all know what they're capable of.
"But we went to Ibrox and put on a good performance, working hard for 95 minutes and giving everything the players had.
"That will be the minimum we'll need from them if we're going to get anything from this game."
Rovers' 2-1 win in the Scottish Cup a week past Sunday gave everyone a lift, but Murray has warned his side to expect a much different proposition this time around in the league.
The fact his men have been on the receiving end of 4-0 and 6-1 scorelines in their previous two Championship clashes is enough to tell them that.
"I think it was just a case of just stressing to the players that it was a cup tie earlier this month, it wasn't a league game," he continued.
"I told them to make the most of it because you play well in a cup tie and you are beaten, you don't get any pats on the back.
"You are out of the cup and that's it, it's as simple as that.
"But if you go out and give a good performance, get involved in the game early doors and get ahead it's massive.
"The aim was to get in the hat for the next round draw and I could sense that about the players before hand.
"They had that about them and I could sense that right from the warm-up and how they started the game.
"Yes you rely on a wee bit of luck in games like that, and Davie McGurn had to make a great save early on.
"Sometimes things like that give players a lift as well.
"Everything went well on the day and we got what we went through to do.
"We didn't want to go through just to get a good performance and be unfortunately knocked out of the cup by Rangers.
"We were up against a team that are used to picking up trophies season in season out, and it was a massive game for them.
"So I told the players that the plaudits would be huge if they won it, because there was nobody expecting them to go and win that game apart from people at Raith Rovers Football Club."
"This is completely different because it's back to the league.
"It's obviously a Friday night game, live on the telly, and the fact we're playing each other so close to the last game mean there's probably a lot of attention on the game.
"I think from Rangers' point of view, after their cup tie, their next three games were big games Friday night games against Hibs, ourselves and Falkirk so we know this is a game where they are going to be looking at coming through and getting back to winning ways after losing out to Hibs."
Rovers will once again be without striker Calum Elliot, who is still struggling with a knee injury, while on loan winger Barrie McKay is ineligible to play against his parent club.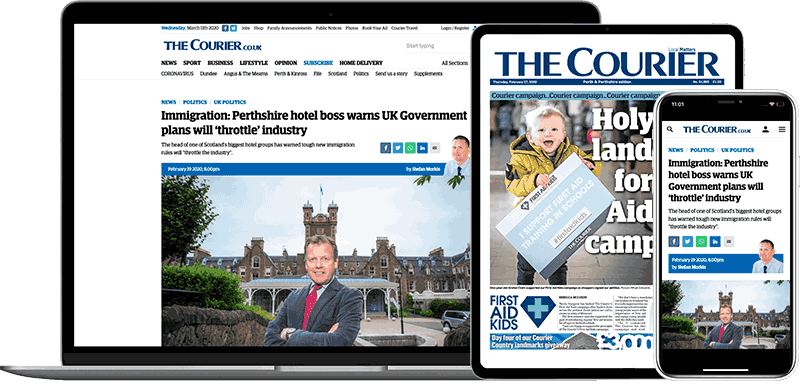 Help support quality local journalism … become a digital subscriber to The Courier
For as little as £5.99 a month you can access all of our content, including Premium articles.
Subscribe