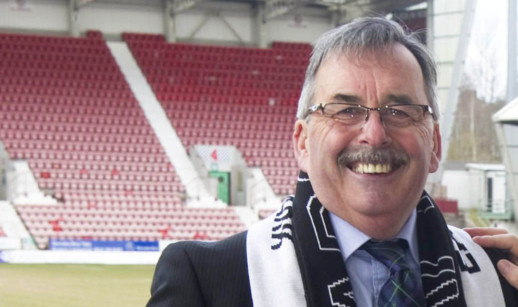 Dunfermline chairman Bob Garmory has called on the club's supporters to unite behind the new management team in their first game in charge this weekend.
Following Jim Jefferies' decision to step aside on Tuesday, head coach John Potter and assistant Neil McCann have been busy preparing for what could be another crucial game in the League One title race when Stranraer visit East End Park.
And Garmory, like many fellow Pars fans for that matter, is hopeful that the fresh approach will pay instant dividends for the Fife club.
"Saturday will be the first time John will lead the team out at East End Park and I'm sure he'll want to lay down a marker," he commented.
"Any young manager would want to do that in their first home game in the role.
"It's not an uncommon experience for him standing out in front of the crowd but I'm sure he'll want to do the best job he can.
"We're just hoping the results will go the right way for the club and for them.
"They are two experienced young men and they've been around the squad for a long time.
"John has been instrumental in bringing many of the Under 20s on and took them to a cup final only a year ago.
"It is promoting from within and the club have got restricted financial capability at the moment.
"But fair play to Jim Jefferies, even in the meeting we had on Monday to talk about how things were going, he was still thinking of ways in which he could bring his undoubted experience and capabilities to assist us."
Jefferies and the team have come in for criticism from some sections of the Pars support following recent results, but Garmory believes the fans' backing will be vitally important in the coming weeks.
"The fans have been united behind the team there have been one or two dissenting voices in the last few games and on Saturday there was obviously some reaction to what was a very poor performance by our standard," he commented.
"The exit from the Scottish Cup, coupled with the fact we were 2-0 up with 10 minutes to go at Stranraer, hit the fans hard.
"But people have got to recall that Dunfermline Athletic Football Club are the biggest fans owned club in Scotland.
"If things aren't quite right in terms of how things are on the park, the fans have every right to voice their opinion.
"At the end of the day they've put a lot in towards saving the club and getting us to where we are and, as I keep reminding them, they'll have to put a lot more in to help us get to where they want us to be.
"John and Neil are both highly-rated young coaches, and I'm sure every Pars fan will get behind John, Neil and the team for the rest of season, because to have any chance of realising our goal we need everyone pulling in the same direction."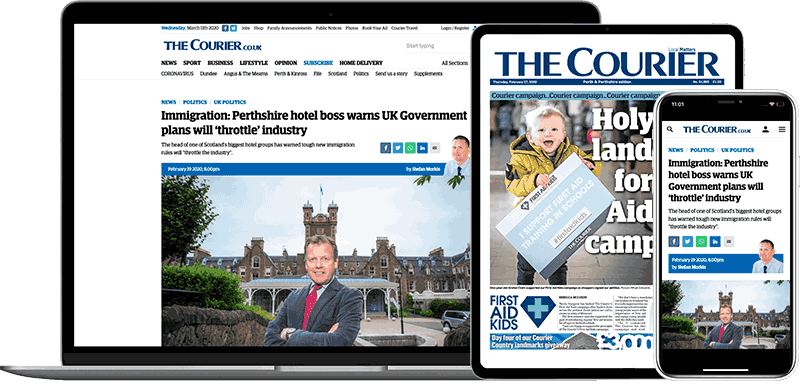 Help support quality local journalism … become a digital subscriber to The Courier
For as little as £5.99 a month you can access all of our content, including Premium articles.
Subscribe