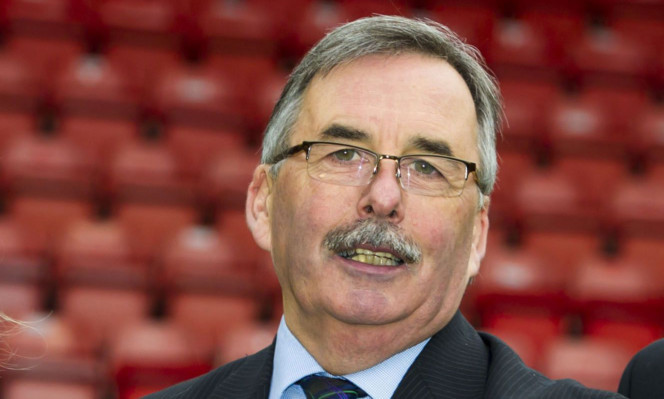 Dunfermline chairman Bob Garmory insists he has nothing but praise for the man who took the difficult decision to step aside as first team's manager this week.
While it is clear that Garmory shared Jim Jefferies' assertion that now was the right time to leave his post following a difficult period results-wise for the Pars, the East End Park chief reckons Jefferies' contribution to the club over the last two-and-a-half years cannot be overstated.
And, in an interview with Courier Sport, Garmory went as far as saying Jefferies' devotion to Dunfermline through thick and thin may well have saved the football club when liquidation loomed.
"Dunfermline Athletic have come through a very difficult period, and to get through the administration and come out the other side we needed a man of significant stature to manage the club," the Pars chairman explained.
"Jim Jefferies was that man.
"It's obvious that he's probably hurting more than anybody that things have not gone quite to plan this year.
"It's not working and he's said that on a number of occasions that things have not been right.
"I had a chat with the board about a way through this and Jim is a very experienced man.
"He knows that some things were not working and a change had to be made.
"He's always planned for John and Neil to take over in the summer of 2015 but he just felt that now was the point in time where a change in emphasis and a change in management team might just everybody the lift they needed to get things back on track.
"But the club must give Jim Jefferies enormous credit for all we've achieved.
"Without Jim we would not have weathered the storm throughout the last couple of years."
Garmory admitted that Jefferies' priority this season was promotion to the Championship, given that failure to do so could well mean part-time football next term.
And while that goal might still be achieved once the second half of the season is all said and done, Garmory is well aware that Jefferies has laid the groundwork.
"I would be the first to admit that Jim's target this season was a successful completion of his goal of taking the club into the Championship," he continued.
"That hasn't happened with him in the managerial role, but all the work he has done over the last three years will contribute to us being successful in that regard.
"I still consider Jim's time with the club to be hugely beneficial to Dunfermline Athletic.
"When we, as a Pars United group, were scrabbling around trying to put differences to one side and trying to be united under one banner, we had one rock.
"One stable factor in the whole situation was Jim Jefferies.
"So we were all battling with things like getting the money to pay the administrators BDO, to buy the stadium, to buy the club.
"We were asking: 'How are we going to put a structure together that's going to manage the club?'
"There was a massive array of stuff, but none of us were worried about who was going to pick the team on Saturday because that was being done by Jim Jefferies.
"If people want to measure his success at the club, they only need to know that if it hadn't been for the foundation he laid down we might not have survived.
"I think a lot of men of less character would have just chucked it and walked.
"You need a man of significant capability and character to stand in the fire, and Jim Jefferies stood in the fire."
Garmory revealed that Jefferies was told on Monday that recent results had been unacceptable, but stressed that the outgoing manager took the decision to bring forward his planned departure for the good of the team.
"When you've got a man like Jim who has been around football for a long, long time, you can see certain things aren't working," he added.
"He's honest enough to admit it may be down to the manner he's approached certain players, the direction he's given certain players.
"He's one of the most seasoned professionals in the game and for him to recognise that and take the steps he's taken is testimony to his love of the game and his love of Dunfermline.
"It's a decision that's been taken and I think Jim has always behaved with great dignity in his time as manager.
"He's a very passionate man and he gets himself into some scrapes with officialdom when his passion boils over.
"His desire to make his point to referees and linesmen can sometimes take him one step too far.
"But hey, his love of the game has kept him at the top management level for over 30 years, so I think anybody with that sort of track record deserves all our respect.
"He just wants the club to be successful and we will always have a place for him at our club.
"He's already got an open invitation for him and his family to come back as soon as they are ready."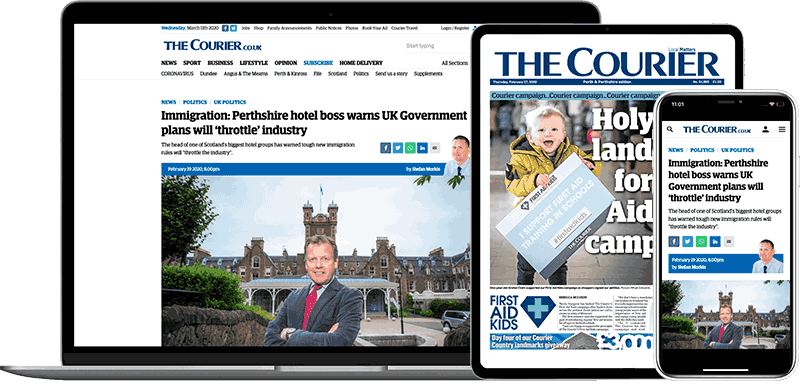 Help support quality local journalism … become a digital subscriber to The Courier
For as little as £5.99 a month you can access all of our content, including Premium articles.
Subscribe