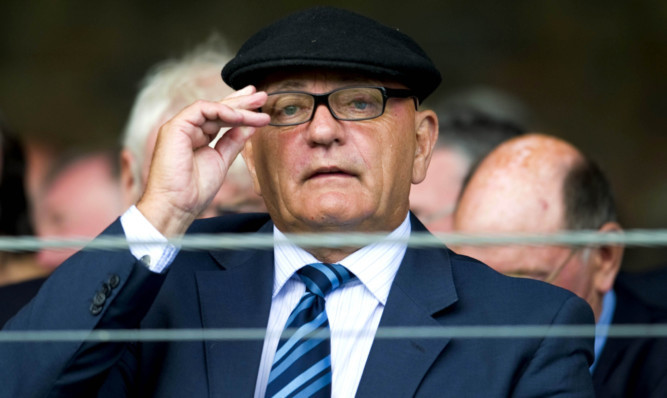 Dick Campbell has defiantly insisted he is not ready to hang up his famous bunnet just yet and he will be back in the game sooner rather than later.
Scottish football was stunned on Saturday night when the longest-serving manager in the country was sacked by Forfar following a poor run of results that culminated in a defeat at home to Cowdenbeath.
The 62-year-old admits he is still in total shock over what has happened, with his twin brother and assistant Ian as well as coach John Young also leaving the Angus side.
Forfar may have been struggling recently in the league but Campbell believes that considering what he achieved at the club, he deserved more time to turn things around.
However, as always, he remains positive and is now looking forward to his next challenge in the game.
He said: "I thought it was a strange decision but that's life.
"There is never an easy way to be given the sack but I felt I deserved a little more respect.
"Rather than being told right after the game, it would have been better if they had maybe waited until the day after and then had a quiet word.
"As I said, it was strange as while results have not been the best recently, we are still just six points off the play-off places and in the Scottish Cup.
"I have had nearly eight fantastic years at Forfar but I am really disappointed that it has ended this way.
Campbell added: "My record speaks for itself and it was only 10 weeks ago that we were sitting top of the league.
"I can definitely hold my head high.
"When I first went to Forfar, they were bottom of the old Third Division but by last season, we were within a whisker of going up to the Championship.
"I may have become a victim of my own success after going so near in the play-offs.
"I am still in total shock about what's happened but I enjoyed every single minute at Forfar and I am so proud of what I and my staff have achieved over the years.
"I made some fantastic friends during my time there, the fans were always good to me and Forfar are a great club.
"I wish whoever takes over from me all the best for the future and hopefully he can bring more success to the club.
"But I have never walked away from anything in my life and I will definitely be back in the game I am not ready to hang up the bunnet just yet.
"My phone has already been ringing and we will see what the future holds."