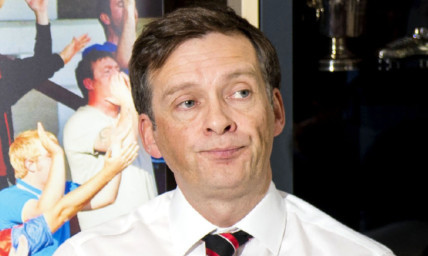 Dunfermline managing director Ross McArthur has revealed the Pars want to follow the St Johnstone route to success.
The Pars were celebrating at the weekend after clinching the Ladbrokes League One title thanks to their 3-1 home win over Brechin City and second-placed Peterhead's shock loss to Cowdenbeath.
It is fantastic to have won promotion so early and the partying is probably still going on in some parts of Fife.
However, McArthur sprinkled a measure of realism on the club's achievement, stressing that getting into the Championship will not be "transformational."
Instead, it will be steady as she goes for the Pars in terms of setting a budget and also expectations of how well they may fare in Scottish football's second tier.
McArthur made a comparison to how Saints have gone about their business over the years.
He said: "Going up to the Championship will not be transformational for Dunfermline and I would like to stress that.
"Going up to the Premiership would certainly be so but that will take time and a lot of hard work to get there.
"The main thing for us in the light of winning the league is that we have made progress after spending three years at League One level.
"It has been difficult to maintain a standard you would expect for a club like ours so we are delighted to be going up.
"For a full-time club of our size we are probably where we should be now – heading into the Championship with hopes of getting even higher over time.
"However, there are going to be a lot of good teams in that division next season so we need to be measured in how we move forward as a club.
"We will know our costs but not necessarily our income next season because that can fluctuate.
"We have money in the bank and will have more money in the bank because we are in a higher league but we need to be prudent and learn the lessons from our past.
"I would like this club to be run in a similar manner to the way St Johnstone have gone about things over many years, taking steady steps and living within their means."
McArthur accepts that it is inevitable that there will be transfer interest shown in striker Faissal El Bakhtaoui, who bagged a hat-trick against Brechin in the title clincher at East End Park on Saturday.
"We are victims of our own success on that one but we obviously hope to keep the team together if we can," he added.
"It is now down to the difficult business of getting contracts and budgets sorted but another good thing about knowing we will be in the Championship is that we can make an early start on all that."
Meanwhile, the big Pars' party will have to wait until the final home game of the season against Peterhead on April 30, when they will be presented with the championship trophy.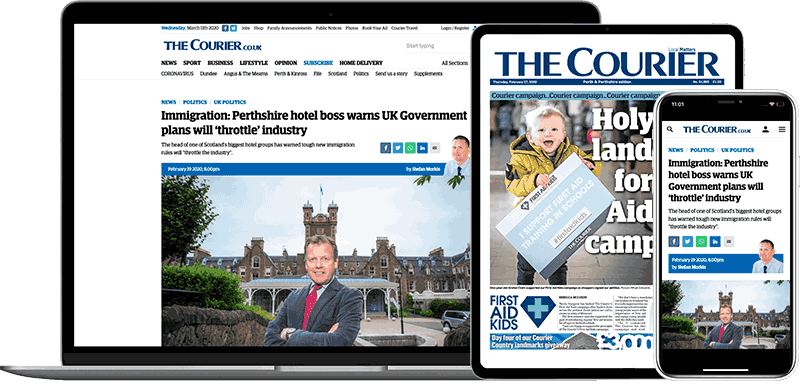 Help support quality local journalism … become a digital subscriber to The Courier
For as little as £5.99 a month you can access all of our content, including Premium articles.
Subscribe