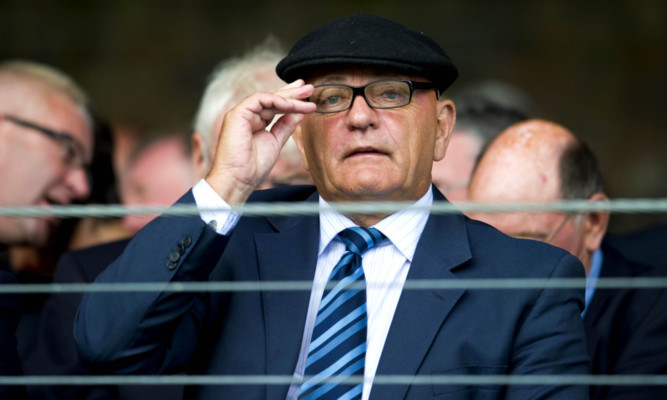 Forfar chairman Alastair Donald has admitted the club thought "long and hard" before issuing a statement expressing their concern at abuse being levelled at manager Dick Campbell and his players during the last two home games.
The Angus side are sitting in third place in the League One table just four points behind table-topping Stranraer.
Despite the presence of full-time teams Dunfermline as well as Morton in the division this season, the Loons have more than held their own and still have a great chance of winning promotion to the Championship.
Taking all of that into account, the club have been shocked at comments emanating from the Station Park stands in recent weeks as the Loons lost narrowly to Morton and then defeated Peterhead 3-1.
They have now issued a statement which reads: "Loons directors have been somewhat perplexed to hear first hand of certain complaints from firstly management, players and also more importantly fellow supporters of a certain level of personal abuse being directed at staff and players from the terracing at our last two home games.
"This scenario has even been highlighted by fans on social media outlets.
"Firstly, it has to be said that the board members at Station Park have been delighted and thrilled with the increase in numbers from last season, however small that may be, backing the team at both home and away fixtures. However, with 12 'cup finals' remaining, if we are to maintain our push for promotion to the SPFL Championship, it has to be a real 'team' effort.
"The directors would therefore urge all Forfar Athletic supporters to in the first instance turn out in as large a number as possible and then to get right behind Dick and the team from the first whistle in every game, starting with the mouth-watering visit of Dunfermline Athletic this Saturday.
"The board cannot emphasise how much this support is needed and is hugely appreciated."
The chairman reiterated that message, urging everyone at the club to stay together at this vital stage of the season.
Donald added: "We thought long and hard before releasing the statement. We didn't want people to misinterpret what we were doing and we are not being specific and targeting individuals.
"We have a tough run-in and it is important that we are all together. People have the right to voice an opinion but we have a better chance if it is controlled and not personal.
"We are more than happy with the way the season has gone so far and it could be a great one if we stay united."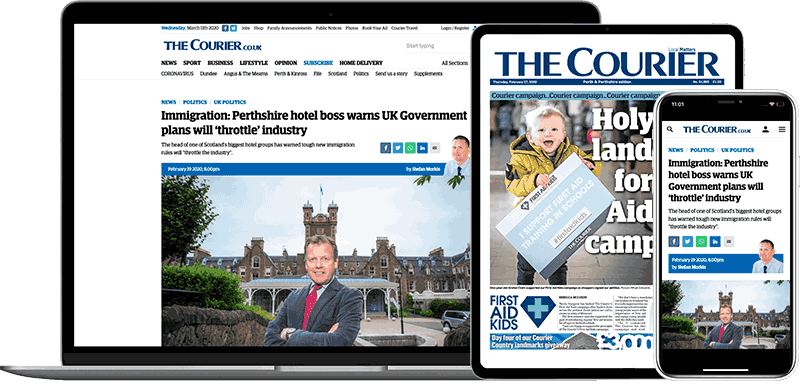 Help support quality local journalism … become a digital subscriber to The Courier
For as little as £5.99 a month you can access all of our content, including Premium articles.
Subscribe