 Forfar boss Gary Bollan would be willing to agree to any request from Airdrie to cancel tonight's game if that is what the Lanarkshire club wants after their manager Eddie Wolecki Black suffered a stroke at half-time during Saturday's 3-1 win at Cowdenbeath.
Bollan, a former Airdrie manager, said: "In the circumstances if Airdrie were to ask to call the game off I would agree to that as a mark of respect.
"We will prepare as normal and see what happens."
If the game goes ahead it sees Bollan return to the Excelsior Stadium for the first time since he joined the Loons in December and he said: "On the football side of things I had been looking forward to going back to Airdrie after a good couple of years there.
"I will however be looking for them to lose this game."
A win could see the Station Park men leave the bottom two of the table for the first time since January and Bollan added: "If Forfar are to succeed then we need to defend better than we did at Stranraer at the weekend when we went down to a bad goal from a corner.
"It was another goal that we have lost that was preventable and when you combine that with not converting chances when you have them you do not have a successful recipe."
Steven Craig has recovered from the illness that saw him substituted at Stair Park, however Michael Travis and Michael Dunlop remain out injured.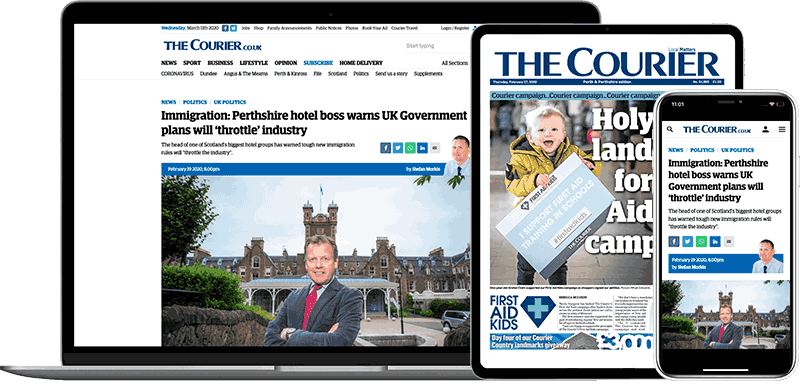 Help support quality local journalism … become a digital subscriber to The Courier
For as little as £5.99 a month you can access all of our content, including Premium articles.
Subscribe