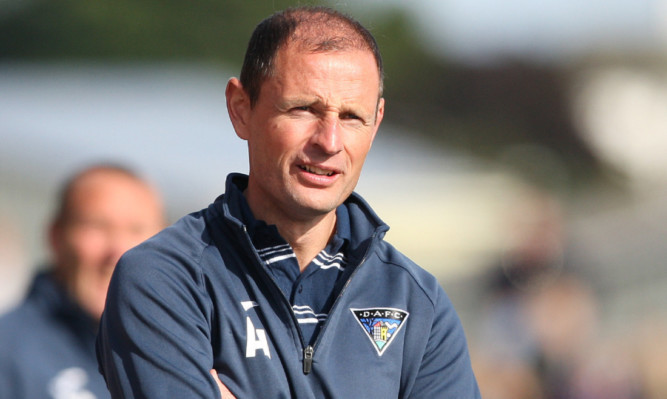 Dunfermline boss Allan Johnston has revealed he has spoken to SFA referee chief John Fleming about the standard of officiating after losing two players this season to broken legs.
The Pars had already seen Ryan Williamson suffer serious injury playing against Forfar last month.
Then last Saturday, skipper Callum Fordyce was the victim of another challenge against Ayr United that left him with a dislocated ankle as well as a broken leg.
Johnston is furious that neither incident resulted in an opposition player being punished and is looking for more protection for his players from officials.
He said: "I've spoken to John Fleming just to get his thoughts on what's happening and the standard of refereeing it's boys' careers as well. Nobody wants to see these types of challenges either.
"There wasn't even a foul and it was the same with Ryan Williamson's as well, there wasn't a foul either.
"It is extremely disappointing when you lose two quality young players to two poor challenges.
"Everybody likes physical games, the fans love that and as long as it is done within the laws of the game, you can't have any complaints.
"The speed of the game makes it really difficult but they (referees) probably need more help from the guys at the side.
"They have to take more part in the game you don't want to see people being sent off but if it's a poor challenge, their job is to protect the players."
Johnston admitted that he has never experienced a situation like this in his 25 years in the game.
However, as Fordyce joins Williamson on the long road to recovery, the manager is on the look-out to bolster his defensive options.
He added: "Callum is going to be a big loss as is Ryan as well.
"It's a sickener to lose two players of that quality.
"Callum has had his operation and he's out of hospital. Hopefully it's a speedy recovery.
"The operation went well but it's going to take a while, it was a bad break. The most important thing is getting him back to full fitness and make sure he has a full career in front of him.
"We're not putting any timescale on the two of them, we just have to make sure they take their time.
"Callum broke his nose earlier in the game, he dislocated his ankle and fractured his leg as well.
"It's a bad one and in all my time in football I don't think I've seen that and I've been involved 25 years that's two leg breaks we've had.
"We're trying to bring someone else in, we desperately need defenders and we're trying to bring them in, whether they will be in for this weekend I'm not sure.
"We're looking at loan players, we're looking at permanent players we're seeing what's available."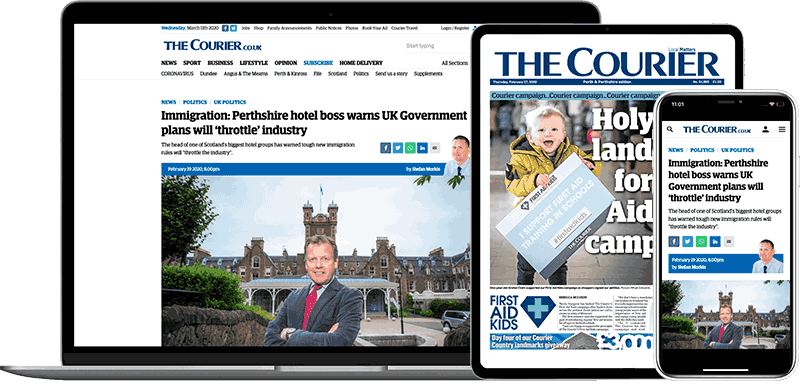 Help support quality local journalism … become a digital subscriber to The Courier
For as little as £5.99 a month you can access all of our content, including Premium articles.
Subscribe