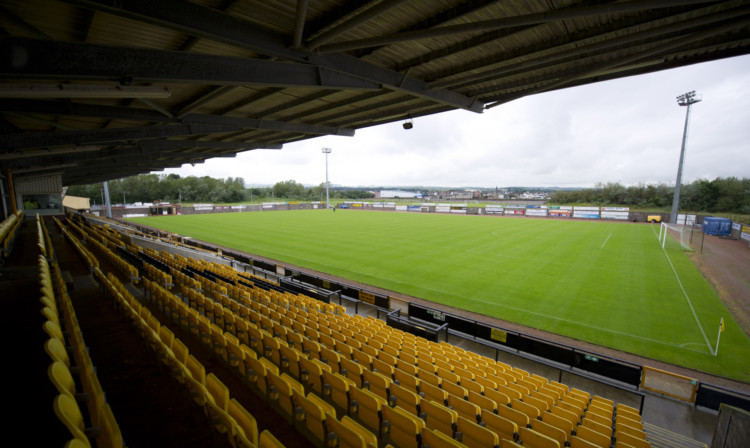 East Fife chairman Lee Murray plans to relish every minute of Rangers' visit to Bayview on Saturday.
However, while he will welcome the Ibrox club to Methil with open arms, just do not expect him to be so charitable when it comes to the matter of three points.
Preparations for the fixture against Ally McCoist's men have been extensive, including the costly erection of extra terracing to accommodate around 3,500 more away supporters.
Indeed, Murray feels like he is working non-stop at the moment, although he is convinced it will all be worth it.
The Methil club's chief freely admits he was a boyhood Rangers fan but reassured any doubters that he will be 100% behind East Fife on Saturday.
"I must have been asked that question a million times," he said. "But when you get so involved in a club like East Fife and get into running everything, it gets under your skin a wee bit.
"I'm very much rooting for East Fife this weekend and it is a privilege to have a team like Rangers coming to Bayview.
"The organisation for this game has been unbelievable and it will continue right up until Saturday afternoon but I wouldn't have it any other way.
"We'll have something like 4,700 fans at the game and I'm sure that's the biggest crowd New Bayview has ever seen, so achieving that in itself is going to be a feat.
"The terracing is looking good now but getting the game on safely and making sure everyone is happy is going to be a feat in itself but hopefully it's something everybody will be proud of.
"It's great for the local area to have a game like this on and I hope everybody enjoys it."
The local businessman was initially appointed the club's managing director as part of wholesale changes at Bayview in June which saw team boss Billy Brown replaced by new manager Willie Aitchison.
Murray stepped into the boardroom hotseat to try to steady the ship in the summer and he feels East Fife are now moving in the right direction following a shaky start on the pitch.
However, to say things have been eventful since agreeing to be chairman would be an understatement.
"It's been time-consuming, I'll say that," Murray said. "It's been absolutely fascinating being involved in football and sometimes there will be people coming on the phone that you would never have dreamed of speaking to.
"But it has been brilliant and I'm really enjoying being chairman of my local club."