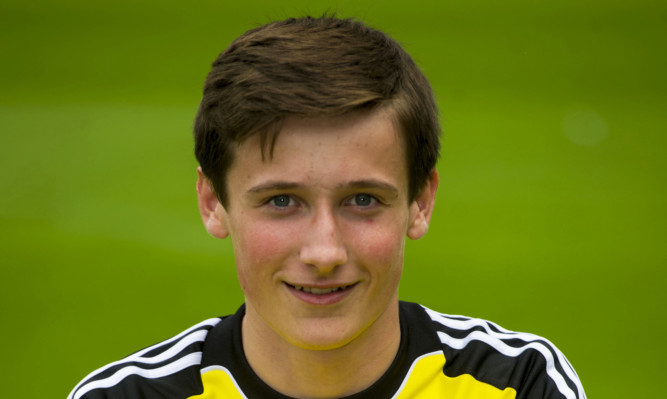 Jamie Sneddon played down his man of the match performance and said it was the tremendous team spirit at Central Park which gave his 10-man Cowdenbeath team a hard-earned League One point.
Greig Spence's late equaliser against Peterhead earned the Blue Brazil their first point in three games but it was a series of brilliant saves from 18-year-old Sneddon which was a key factor.
Mo Yaqub's dismissal for a second yellow card left Cowden 42 minutes to play short-handed.
The full-back had been booked after fouling Shane Sutherland in the box inside 90 seconds, and Peterhead marksman Rory McAllister sank the spot-kick.
The Fifers hit back in 15 minutes when Gordon Smith took advantage of a slip by visiting keeper Graeme Smith to level.
Cowdenbeath could have been ahead at the break with Spence and Robbie Buchanan posing Peterhead problems.
But Yaqub's second yellow, in 48 minutes for a needless midfield foul, left the 10-men to fight it out, and when Sutherland blasted an 18-yard left-foot drive into the bottom corner in 61 minutes things looked black for the Blues.
But outstanding saves by Sneddon, from McAllister, Sutherland, Ryan Strachan and Nicky Riley, allied to first-half finger-tip saves from Stevie Noble and Strachan, kept Cowden in it.
With eight minutes left, Spence ran on to Ali El Zubaidi's pass and fired home the equaliser.
Sneddon, who turned 18 last week, said he has been delighted to get the opportunity to play top-team football at Cowdenbeath.
"I did not expect to be playing so soon but I have loved every minute of the game at Airdrie and this one," he said.
"It was great to make some good saves but that is my job, and getting the point was all that really mattered."
Cowdenbeath player/manager Colin Nish is fully aware that his players have to get their discipline sorted out, with a record of five red cards not one to boast about.
"We have had to play a man short far too often, and there could be no complaint about Mo Yaqub's two yellows against Peterhead," he said.
"We have talked about making the silly challenges that lead to these sort of situations but still these are happening. It has to stop now."