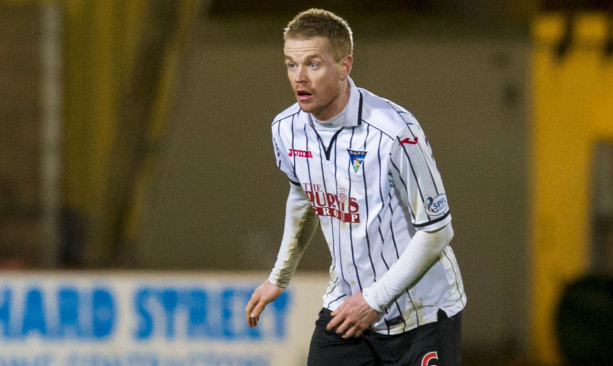 "Geggan and Hopkirk (Alive)" doesn't have the same ring to it as the 1969 TV series "Randall and Hopkirk (Deceased)", but nobody at East End Park cared after second-half goals from skipper Andy Geggan and left-winger David Hopkirk kept Dunfermline's faint promotion hopes on life support.
In the series, detective Marty Hopkirk dies but returns as a ghost, and there was a phantom quality about David Hopkirk's crucial opening goal in the 62nd minute as his driven cross took a significant deflection off defender Nicky Devlin before flashing past keeper David Hutton into the top corner.
"Of course there was a deflection, but I didn't care how it went in and I'm claiming it as my goal!" smiled Hopkirk. "It took us a while to get that first goal, but you just have to be patient and keep working away.
"For the second goal I decided to change things at the corner kick. I hit it to the front post that time and Geggs just got in there with the header. Me and Andy scored against Ayr (at Somerset Park) last month, so we like playing against them!"
Robbie Crawford's scrambled 85th-minute effort pulled a goal back and set up a nervy, grandstand finish, but Dunfermline clung on to record their first win in five and a fourth straight victory over the Honest Men.
Despite being unanimously tipped as League One title favourites before a ball was kicked last August, the Pars are still seven points away from a play-off spot with only eight games left, but Hopkirk believes they can make up the deficit.
"We'll try to pick up as many points as we can and then see where that leaves us at the end of the season," he said. "We'll just take it game by game and try to get the three points again at home to Stirling next week."
As Hopkirk mentioned, patience was required as the windy conditions, heavy playing surface and fierce resistance from the visitors all combined to frustrate Dunfermline, and full-back Ross Millen admitted that their patience was wearing thin.
"I hit the bar with that free kick in the first half and we had a few other really good chances as well, and we began to worry that we might not get the goal," he said. "But then David scored, even though it took a deflection, and Andy Geggan was in the right place to make it 2-0."
Manager John Potter added: "That was a 'must win' game for us and we stressed that during the week. We need to keep winning the majority of those last eight games."
His opposite number, former Pars midfielder Ian McCall, saw his side sink into the relegation zone after skipper Brian Gilmour rattled the woodwork at 0-0. "I can't believe it hit the inside of the post but didn't go in," said McCall, scratching his head. "We never gave up and I certainly think we merited something today."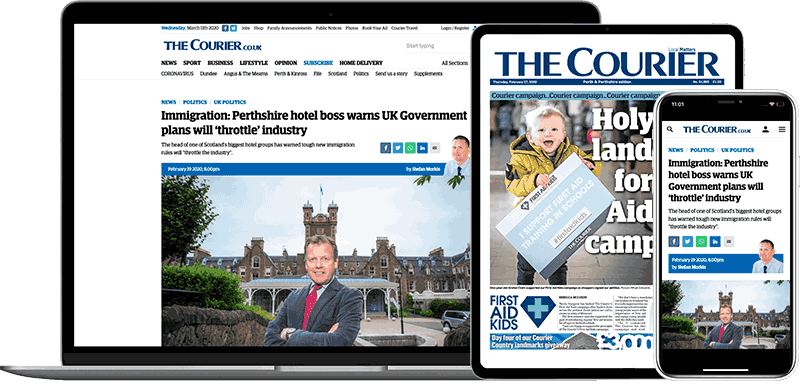 Help support quality local journalism … become a digital subscriber to The Courier
For as little as £5.99 a month you can access all of our content, including Premium articles.
Subscribe