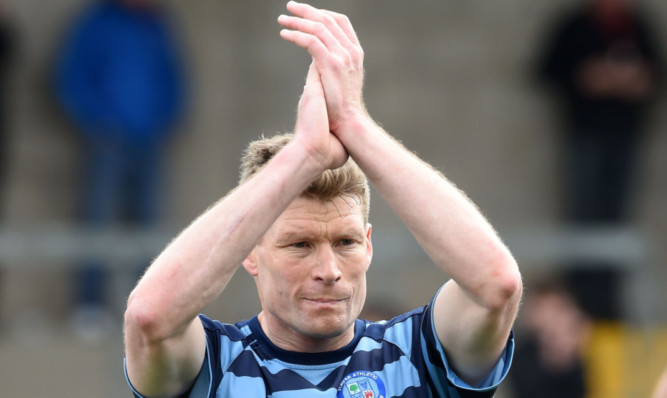 Brechin have announced that Darren Dods is their new manager.
The former Hibs, St Johnstone, Dundee United and Forfar defender had emerged as the favourite to take over at the Glebe following Ray McKinnon's departure to Championship side Raith Rovers.
Brechin have now confirmed that Dods is their new boss however it was unclear if the 40-year-old was taking over as a player/manager or whether he was hanging up his boots and confining himself to the dug-out next season.
What is certain though is that he has a big rebuilding job on his hands following the departure of star men such as Alan Trouten, Bobby Barr, Colin Hamilton and Gerry McLauchlan already this summer.
Chairman Ken Ferguson said: "We are pleased to welcome Darren Dods as the new manager of Brechin City FC.
"We feel Darren's experience in the game and his knowledge of Division One are important assets that will help him get established at Brechin City FC.
"There is much work to be done in building a squad for the new season, however we have good players already signed up and we are confident Darren has the contacts in the game to create a team capable of competing in this highly competitive league."
Dods himself commented: "I welcome the opportunity to come and manage Brechin City FC.
"I have experienced what Brechin City has to offer in our battles over the past two seasons.
"I greatly look forward to meeting and working with the players who have already demonstrated their commitment to the club as we look to build a squad for the new season.
"I thank the club for showing faith in me as a young manager and I and I look to repay that faith through hard work and endeavour."
Dods will announce his back-room team over the course of the coming days.