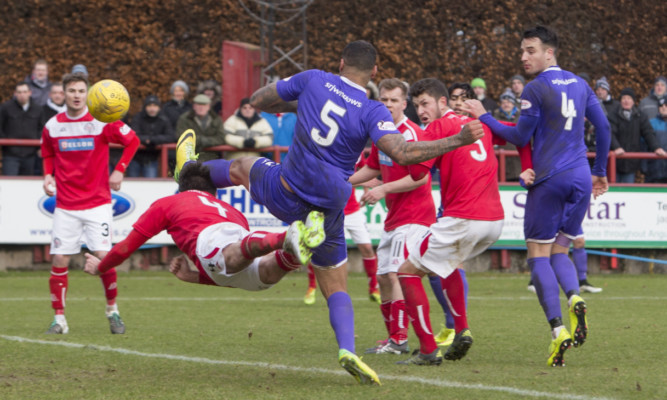 Dunfermline manager Allan Johnston was delighted with his side's 2-1 victory at basement club Brechin, a victory which keeps the Pars' title ambitions well on track.
But he was left bemused with the narrowness of the final scoreline given the numerous chances his team created over the course of the 90 minutes.
"I was really pleased with the number of chances we created today but we have to be far more clinical and make sure we convert them," he said.
"We got off to a great start and we then proceeded to create numerous opportunities and we were so much in command we might have had a few more goals in that opening period," he said.
"Brechin battled hard and had a couple of half-chances towards the end, which goes to show that if you don't take your chances there's always an opening for your opponents to get back into the match which nearly happened today."
The Pars got off to a great start when Josh Falkingham fired them in front after just six minutes and they then proceeded to lay siege to the City goal, creating and missing a number of clear-cut opportunities and they were made to pay in the 17th minute when City got themselves back into the match when Robert Thomson headed home a Willie Dyer corner.
The Pars upped the pressure and Ben Richards-Everton fired home a Michael Paton free-kick five minutes before the break.
Dunfermline continued to dominate in the second half, again scorning several opportunities and they were nearly made to pay in the dying seconds when Sean Murdoch brought off a great save to deny Andy Jackson.
Brechin manager Darren Dods said: "We didn't start the game well with Dunfermline threatening to overrun us.
"However, we got ourselves back into the match with the equaliser. We battled on in the second half and with a bit of luck might have managed to grab the equaliser right at the death."