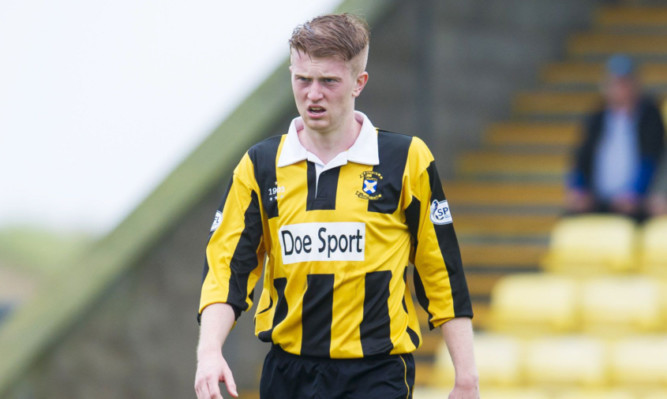 East Fife boss Gary Naysmith believes his side should not place too much expectation on the shoulders of the returning Alan Cook as he gets back to full fitness.
The 22-year-old, who is on the comeback trail following knee surgery, has appeared as a substitute in the Fifers' last two outings and underlined his importance last weekend when he scored a cracking equaliser down at Annan.
However, Naysmith is well aware that, up until the 3-0 win at Montrose a fortnight ago, Cook had not played for almost three months because of his knee problem and is determined not to rush him back.
"We've got to watch we don't expect too much from him because he's had his knee operation, he was out for seven to eight weeks before he got the operation and then he was out for three or four weeks after it.
"So he's back ahead of schedule playing in games but it's maybe still a bit early for him to start a game.
"He's been looking very sharp in the two games we've had him back so to get him back should give us a boost for the second half of the season."
Naysmith has been trying to pick the players up after their last-gasp 2-1 loss to Annan at the weekend, and has no doubt been kicking himself after it was he who gave away the decisive penalty kick in the last minute.
"When we got level we were the only team who looked like going on to win the game so for us to come away with nothing, and with it being my mistake, was doubly disappointing," he admitted.