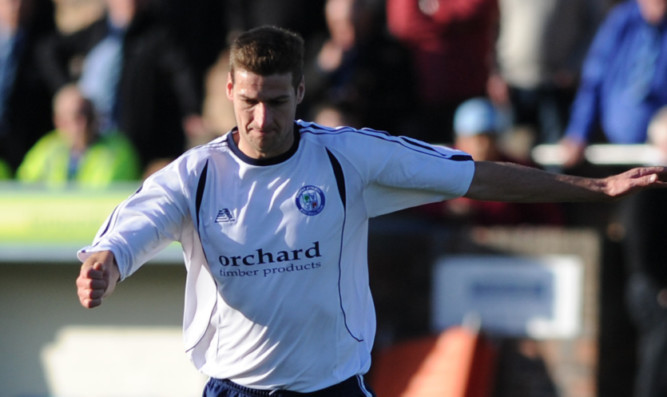 Montrose boss Paul Hegarty is looking for his team to build on their recent momentum when they travel to face Stirling Albion this afternoon.
The Gable Endies have won two and drawn one of their last three games, with another good result last week, coming from behind to beat Clyde.
The Links Park boss, who has refreshed his squad during this window with three new additions, was delighted with the win and wants his side to continue their good form against the Binos.
Stirling Albion have beaten Montrose twice so far this season but Hegarty is hoping that it will be third time lucky for his side today.
The manager said: "We played well in the first half last week. We missed a penalty, they had a man sent off and then went up the park and scored.
"Thankfully we equalised but the interval probably came at the wrong time for us and we looked like a different team in the second half.
"It was an inept performance, to be honest, but eventually I think being down to 10 men took its toll on Clyde and Adrian Mallagaray scored a decent goal to win it.
"I can't explain why we were so up and down in the game but we were just delighted to pick up another three points.
"We have also got a bit of momentum going which is pleasing to say the least.
"That's two wins and a draw which is a good wee spell for us.
Hegarty added: "I also feel we have freshened things up with the addition of Chris Templeman and Jamie Clarke along with Neil Martynuik on loan from St Johnstone.
"The new additions will put pressure on everyone as players know they cannot afford to let their performances dip.
"I would still like to bring one more in and will probably find out if that is to happen after the game at Stirling.
"They have beaten us twice already this season so hopefully it will be third time lucky for us and we can keep our run going."
Terry Masson returns from suspension for the game but long-term injury victims Ross McCord and Paul Watson remain out.