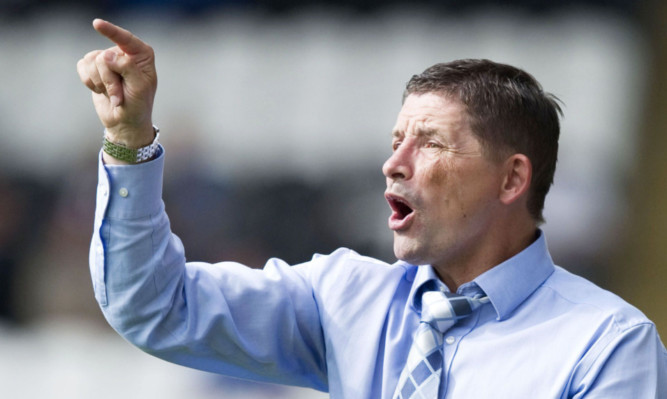 Arbroath manager Allan Moore has urged his players to prove they are up for winning the League Two title after their poor start to the second half of the season.
The Lichties are still awaiting their first league victory in 2015 after two defeats and three draws, and suffered their latest setback in a 3-1 loss to Berwick seven days ago.
Yet Moore's men have somehow managed to remain top of the table heading into today's trip to Annan, largely thanks to slip-ups by their closest challengers Albion Rovers and Queen's Park.
Hard work and only hard work will help Arbroath out of their current slump, says Moore, and three points has to be the team's aim from their journey south today.
"You have to roll your sleeves up if you want to win a championship and fight for that medal," he explained.
"No-one is going to hand it to you and we have to show that we want to win this league.
"Every team is fighting for something, be it to be involved in the play-offs or to avoid them.
"We had a good lead at the start of the season but have hit a sticky patch.
"When that happens you have to dig deep.
"We need to get clean sheets if we are to stay in top spot and our defenders need to deliver that.
"I reckon that the other promotion chasing sides Albion Rovers and Queen's Park will win this weekend so we have to have that platform of a steady defence to get the win.
"We have been fortunate that Albion Rovers have lost three games in a row but we cannot rely on other teams to help us stay at the top.
"The only positive from losing last weekend at Berwick was that Albion and Queen's Park both lost.
"I have wanted us to match their results to stay top of the league but not when they get beat."
Moore has also challenged his players to start performing or risk losing their place in the starting line-up
"We were scoring with a lot more ease at the start of the season but things are not happening as easy for us now and our strikers need to get back to form," he added.
"I have had a word with the players recently as we need to start winning again to stay top of the league."
Adam Hunter should return after a foot problem, although Dylan Carreiro is a doubt with Scott McBride and Kevin Nicoll remaining out injured.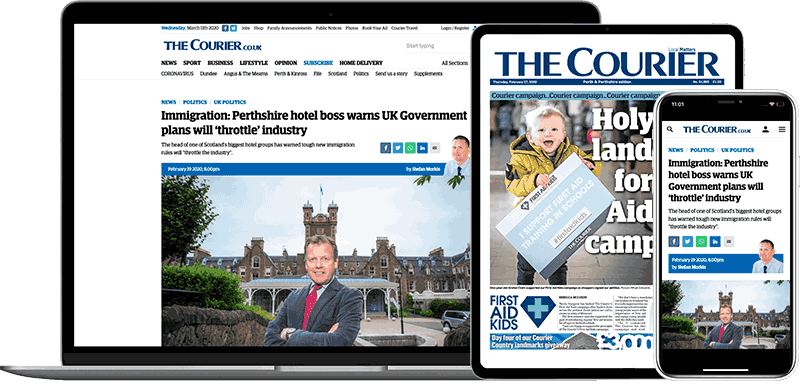 Help support quality local journalism … become a digital subscriber to The Courier
For as little as £5.99 a month you can access all of our content, including Premium articles.
Subscribe