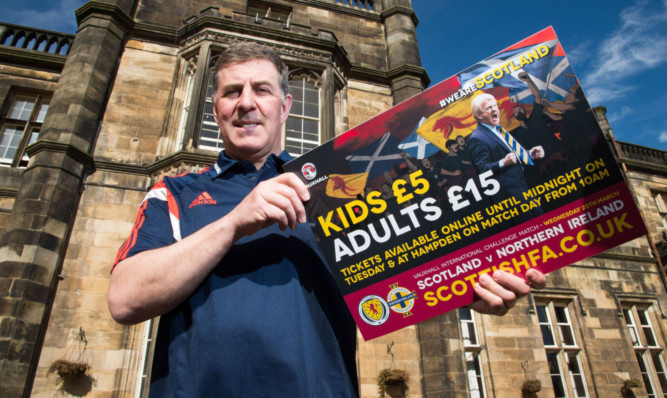 Scotland assistant boss Mark McGhee has challenged striker Jordan Rhodes to show he can fit in.
The Blackburn Rovers frontman, despite being a prolific goalscorer at club level throughout his career, has been left out of national squads before because his style is deemed unsuitable for the way boss Gordon Strachan wants to play.
With Scotland facing two eminently winnable fixtures at Hampden a friendly against Northern Ireland tomorrow followed by a Euro 2016 Group D match against minnows Gibraltar on Sunday opportunities appear to be opening up for Rhodes to add to his 11 caps and three goals for his country.
He will need to adapt his game, though.
The problem was summed up by Strachan when he claimed that the Scots' system didn't suit Rhodes because he "is at his best when playing with another striker."
He also hinted that Rhodes should be more of a team player.
However, if the words of McGhee – the man who strongly recommended the forward to Strachan for a recall – are anything to go by, the tide may be about to change for the son of former St Johnstone and Dunfermline goalkeeper Andy.
The Scotland number two said: "I saw him a couple of weeks ago against Watford and I said to Gordon afterwards it was the most assured I have seen him in terms of his hold-up play and lay-offs.
"I thought he had really improved all that.
"I then saw him last week at Charlton and he scored a couple of goals, one of which he got down inside the centre half, really outmuscled him and then produced a terrific finish in off the post.
"He just looked so clinical and clean in his finishing in that game. I just felt he was difficult to ignore this time around.
"If you look back over the season, Jordan has not always played even in the Blackburn team.
"There have been occasions where we looked at it and thought we were probably right (not to select him for Scotland).
"But at the moment I would say he is firing on all cylinders. I think he has improved."
McGhee revealed that Rhodes has been told by the management team that he hasn't just been picked because the opposition maybe isn't as strong as it could be.
The Scots assistant said: "The first thing I said to Jordan and me and Gordon were quite adamant about this – was that if we were playing Germany and Poland this week he would be still in the squad.
"I made sure I reassured him he is not here because we are playing Gibraltar, a team perceived to be lesser opposition.
"He is here on merit."
That as the good news for Rhodes but he was also left in no doubt by McGhee that he needs to bring more to the
"Our way of playing hasn't changed," said McGhee.
"We still play the same way and therefore we are not about to play in a way we would necessarily think would accommodate Jordan Rhodes.
"What we feel is, though, that he looks much more able to play the way we play than we felt previously.
"I think it is something he has probably heard a lot because he knows what his strengths are.
"In the periods between him being in the squad and not being in the squad, the number of times you look to see who has scored, you see 'Jordan Rhodes, Jordan Rhodes, Jordan Rhodes,' and you think there is a lot right about him that we can't ignore. That's why we keep going back to watch him.
"Now he has to perform in the way system requires. He has to do what we need him to do. If he does that, we can't look past him.
"There is no doubt about it Jordan is a goalscorer.
"I think there comes a day, whether it is against Germany, Poland or Ireland, when you might expect there only to be one goal in the game.
"We are going to have to win the game 1-0 maybe and we are not going to get loads of chances.
"Someone like Jordan can be that player for us.
"I think he realises what we want from him.
"I think we have every right, as coaching staff, to challenge players.
"I don't think there has to be any secrecy, there has to be transparency.
"We play in a certain way and require strengths from players in certain positions. Unless they can deliver that, they can't be in the team. There is no ambiguity.
"So Jordan's mission this week, and in coming weeks when me and Gordon see him playing for his team, is to prove to us he can do the things we require."
Meanwhile, McGhee confirmed that Scotland won't be calling in a replacement for injured Fulham frontman Ross McCormack, who has called off injured.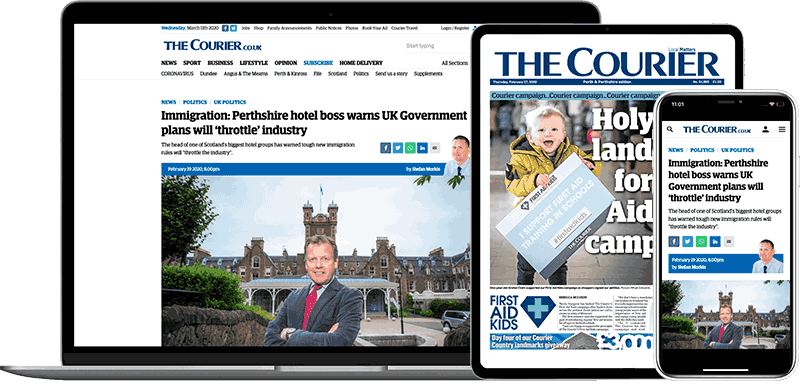 Help support quality local journalism … become a digital subscriber to The Courier
For as little as £5.99 a month you can access all of our content, including Premium articles.
Subscribe