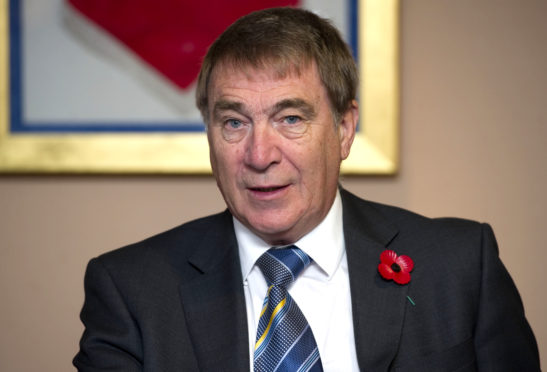 Geoff Brown admits he doesn't have a strategy to exit St Johnstone.
The Perth businessman rescued the cash-crippled club from the brink of bankruptcy more than 30 years ago.
He handed the reins to son Steve eight years ago, when a new-look board appointed Steve Lomas in succession to departing boss Derek McInnes.
But Brown Sr is still Saints' major shareholder.
And he sympathises with Steve, who recently revealed he isn't contemplating a dynasty at McDiarmid Park.
Speaking to the BBC at the weekend, Brown Jr said: "I don't want my family to come into it. They have promised me they won't.
"It is a lot of sacrifices. It is the nature of the beast. But I wouldn't wish it on my kids."
The Saints chairman, who has warned Perth fans to brace themselves for "heavy losses", plans to withdraw from the frontline.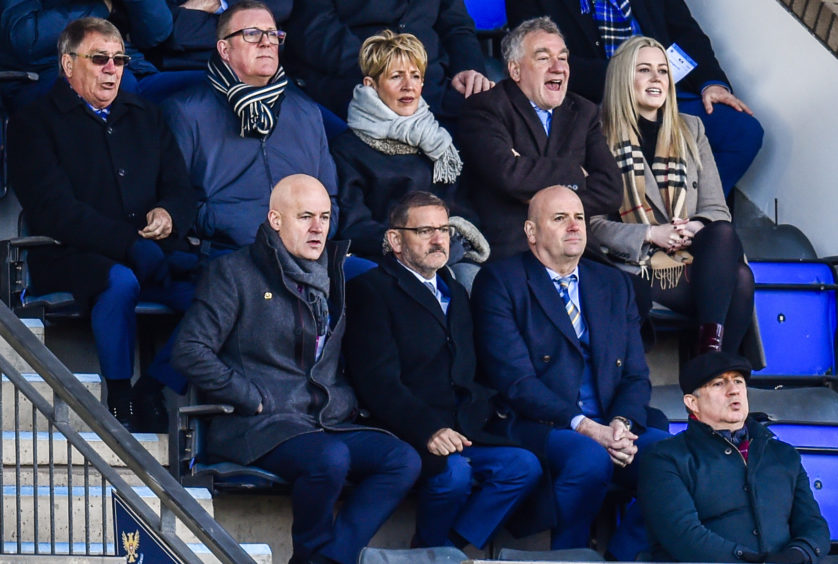 He has drafted-in former Kilmarnock chief executive Kirsten Robertson to handle the club on a day-to-day basis and cut costs.
Brown Sr said: "I can understand why Steve is getting fed-up with it.
"I suppose you could say he is getting browned-off after all these years.  Steve is just being honest with his comments.
"Let's face it, who would spend the amount of time, unpaid, that both Steve and I have spent on St Johnstone down the years?
"It is hard going. It always has been. The stakes are so high but you can't wash your face financially.
"If we hadn't had other projects to bring some cash into the club, we'd have gone bust years ago."
Brown Sr – who steered Saints from the depths of Scottish football and pushed through the move from Muirton to McDiarmid – admitted it was dispiriting that the historic 2014 Scottish Cup triumph didn't reap long-term rewards.
TALKING FOOTBALL PODCAST: Dundee United's title procession, Steve Brown's St Johnstone remarks and Dundee's push for second
St Johnstone chairman Steve Brown on Tommy Wright relationship, Old Firm ticket stance and financial challenges
"It's depressing to say the least when you can't even get 1,500 season ticket holders signed up after all the success the club has had," he said.
"And I can't think of anything we haven't tried to improve."
So what does the future hold for Saints when the Brown era eventually draws to a close?
"I wish I did have a plan going forward," he admitted.
"Do you know anybody who is looking to take over a football club? There's fans' control at Motherwell and they have been fortunate in selling a number of players, with sell-ons.
"It's coming at Hearts and St Mirren. But Hearts are a big city club. In general terms, I don't see it as the way forward.
"There is absolutely no chance of that model working for St Johnstone.
"Go back to 1986 when we held a rights issue. We got a total of just over £10,000. That showed you the demand to get involved at St Johnstone financially."