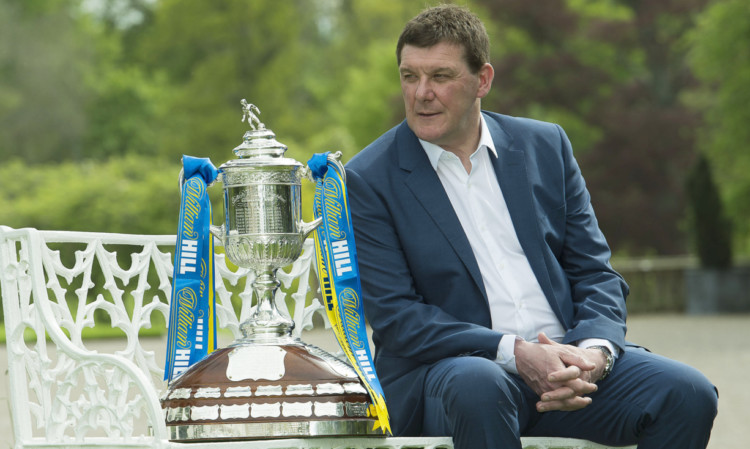 Telling the St Johnstone players to treat the Scottish Cup final the same as they would any other game is easier said than done.
Obviously, it's impossible in the week running up to the match.
Their media commitments will have been more than they've ever had before and that changes your routine straight away.
Plus, people get in touch with you before a big game who you would normally never hear from.
And for those players who live in Perth, there will have been no getting away from the hype. It's blue and white everywhere.
But, from the day before the match it's important that they get into their usual match routine.
That's why I was really pleased to hear that Tommy Wright is taking Saints to train at the same place as he did before the semi-final, and they're staying at the same hotel.
Everybody has to make their own choices but I'd switch off Twitter and things like that at least 24 hours before the match.
It was one of the best decisions I've ever made to do that before the Olympics.
It's so easy to get sucked into making changes when the occasion gets bigger.
I was maybe guilty of that a bit in my first Olympics, but not this time around.
We stuck with the same support staff, didn't arrive any earlier than we would for a Worlds or Europeans and it definitely served us well.
That's where Tommy and his backroom team will have a huge role to play. They'll be required more than in a normal week.
They need to make sure that the players are focused but relaxed.
They've put in all the work they can, they've got to the final on merit with a brilliant win in the semi, and now it comes down to who plays better on the day.
Some people would maybe try and over-egg the whole underdog thing, and say that all the pressure is on Dundee United.
But I'm not a believer in that.
I'd rather focus on the record Saints have against United and that they know how to beat them. That's the more positive attitude to take.
And, of course, their lucky mascot will be in the stand cheering them on!
* I think I've done well with the professional I've been drawn with in the pro-am at Wentworth next week.
It's going to be Jonas Blixt. If he plays like he did in the Masters we should be alright!
Mike Hay is the third member of the team and I think we've got a celebrity chef as well.
I was expecting to pick up a few golf tips on the day, but a cooking lesson would be a bonus!