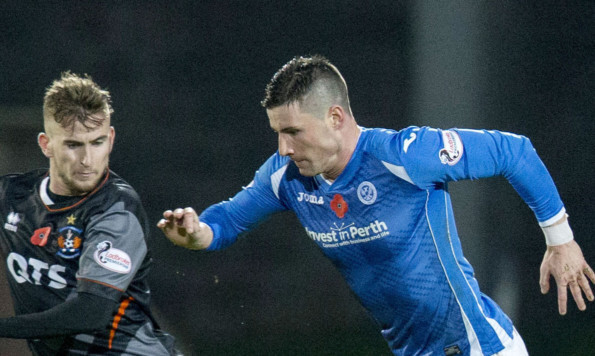 Rangers have not made an approach for St Johnstone forward Michael O'Halloran, according to manager Tommy Wright.
And he would be happy if it stayed that way.
The Ibrox club's head of recruitment Frank McParland has scouted the 25-year-old extensively, including Saturday's Scottish Cup tie, but there has been no bid as yet.
"We have been pretty consistent on this," Wright said. "Mikey is not for sale.
"He's told us he wants to stay and we want to keep him here, that's the bottom line.
"You'd have to ask Rangers if that's who they were here to see because nobody has been in touch with us.
"He still has a lot to play for here and there's nothing been put in front of us to change that.
"He's having to deal with speculation and it could be unsettling for him.
"We took him off on Saturday because the pitch didn't help him with the way he plays."
Meanwhile, Chris Millar has a chance of being fit for Saints' league Cup semi-final at the end of the month.
The midfielder pulled up with yet another hamstring injury near the end of Saturday's defeat to Kilmarnock, but the problem is at the lower end of the scale.
Wright explained: "Chris's scan has shown a grade one tear so it could be two weeks he's out for.
"It is an ongoing problem with him so we'll just have to see how long it takes for him to come back.
"We are doing everything we can in terms of the amount of work he does and the rest he gets.
"He's got a programme to do before and after training and when he's at home.
"We don't think it's anything mechanical higher up in his back because we've had that looked at.
"It might just be that he plays with an intensity and that makes him prone to this kind of injury.
"With the amount of ground he covers, the muscle fatigues and that's when it happens.
"On Saturday he didn't feel anything beforehand, it didn't tighten up to give him a warning sign.
"The good news is that the scan says it should be around two weeks so he still has a chance for the semi-final."
Liam Craig tweaked his hamstring in training last week so wasn't involved at the weekend, but he should be fine for the visit of Hamilton on Saturday.
* Following the opening of the general sale for the League Cup semi final tickets after Saturday's game against Kilmarnock the entire Saints allocation in the Roseburn Stand has now been sold.
A request has been made to the SPFL for an allocation of Main Stand tickets, and if and when this is granted details will be made available as soon as possible.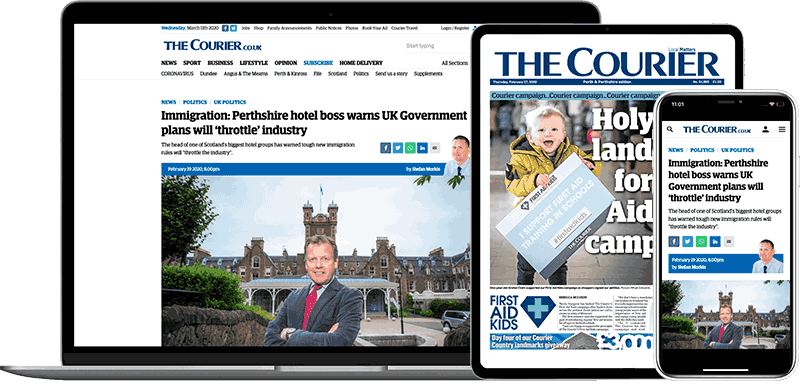 Help support quality local journalism … become a digital subscriber to The Courier
For as little as £5.99 a month you can access all of our content, including Premium articles.
Subscribe