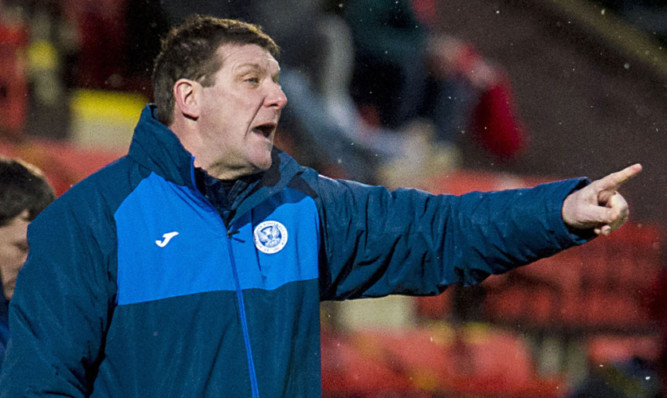 The clock is ticking on the Michael O'Halloran to Rangers deal, according to St Johnstone manager Tommy Wright.
The Perth boss doesn't want to see the saga play out for much longer.
He had no fresh news to report yesterday and believes that if a deal between the two clubs isn't struck by the end of the week it won't be struck at all.
"It has dragged on for a while now with all the speculation but that can happen," Wright said.
"From my point of view, I would want to know where I stand in terms of if Mikey is staying or going.
"It does have an effect on what happens.
"I want Mikey to stay, there's no question about that, I've told him that and the club have told him that.
"It's probably not doing him any good that it's dragging on but he's going to have to deal with that.
"He's in for training today.
"If it goes to the end of the week and there's no bid then I think that's it dead."
Wright decided not to include O'Halloran in his squad for the weekend draw with Hamilton.
If he's still a Saints player by this Saturday, the Northern Irishman will have another big call to make.
He said: "I will judge what frame of mind Mikey is in over the course of the week and if I feel he's in the right frame of mind he'll play against Celtic.
"I expect him to be here training well all week.
"I made the decision on Saturday because I felt that was best for everyone and told him just before the game.
"I think he came in expecting to play but I'd made my mind up and he fully understood that.
"He agreed with the decision."
There could of course soon be the question of how to replace O'Halloran.
"If Mikey does go it will just be one player out and one player in," Wright said.
"I've been looking for a wide player and if he leaves I'll maybe need to look at someone else too.
"But it's not as though I'll have shedloads of money to spend, we won't be splashing out on anyone."
One player Saints won't be signing is last week's Spanish trialist Josu.
"Josu is away home," Wright reported. "He was a good player but I don't think he'd be suited to Scottish football.
"It was good to get a look at him but he wasn't what we're looking for."
Meanwhile, reflecting on Saturday's 0-0, Wright noted: "I've watched the game back and can't believe the Hamilton player managed to get John Sutton's header off the line.
"I felt we should have had a penalty as well, although you could've given one for Joe Shaughnessy's incident as well.
"He was off balance so I can understand why it wasn't given.
"The disappointing thing from Saturday was that although we played well in the conditions, we didn't have that final ball we needed.
"I don't think we worked the keeper enough for the amount of play we had in decent areas.
"It was a clean sheet, which is important.
"We're just in a run where nothing is going right for us in front of goal."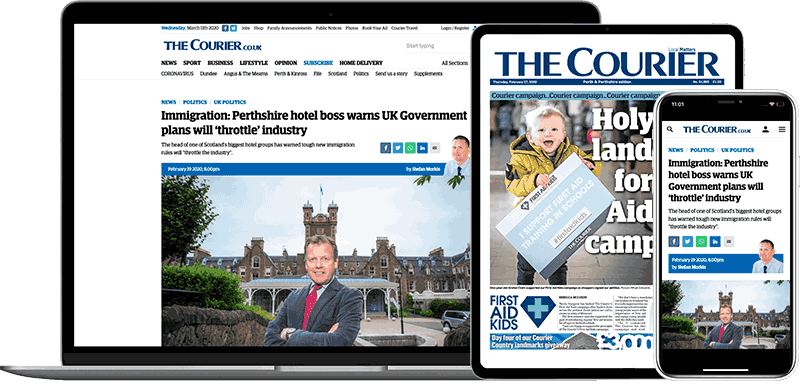 Help support quality local journalism … become a digital subscriber to The Courier
For as little as £5.99 a month you can access all of our content, including Premium articles.
Subscribe