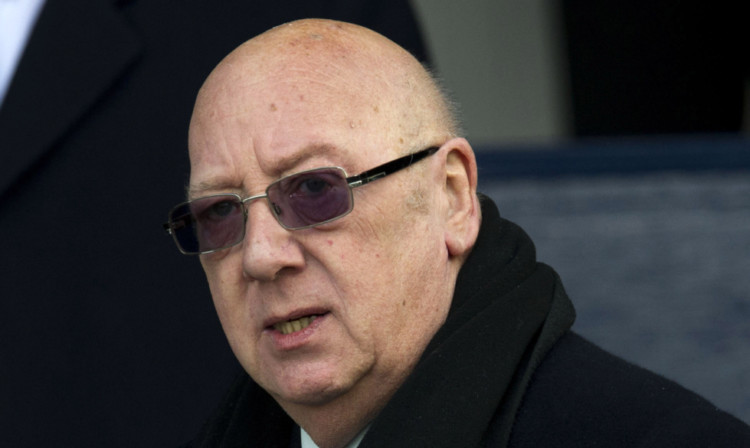 Raith Rovers chairman Turnbull Hutton is relishing Saturday's cup quarter-final against St Johnstone, describing it as an "interesting diversion" from the league campaign.
The Kirkcaldy club have not enjoyed the best of form in the Championship of late but continue to challenge strongly in the cup competitions, with a Ramsdens Cup final on the horizon.
Next up though is a chance to reach the last four of the Scottish Cup, and the Stark's Park supremo is eyeing yet another cup surprise.
"We did well going up to Dundee, especially on the back of being beaten in the league before that, so it was particularly pleasing to beat them in the cup," he explained.
"We then had a difficult tie away against Hibs and got through that and now we've got St Johnstone at home. It's winnable, if we turn up and play as we can.
"The smart thing we did was, when they came here on a spying mission, we managed to lose four goals in the first half against Hamilton, so they went away shortly after half-time with smiles on their faces.
"Then we won the second half 2-0, so we may just surprise them again!
"But I think the advantage we've had in the cups is that we've tended to play teams we're not used to playing. They don't know how we play or what to expect or anything else."
He continued: "The problem you've got in the league is playing each other four times. Teams suss out how you play and set themselves up to thwart that, and you get some turgid league games as a consequence.
"There's obviously an attraction playing in the cups as players get a lift. We played well at Stark's Park against Hearts in the League Cup until that 'sniper' shot Jamie Hamill from the crowd we've never found out who shot him yet.
"It's the only cup game we've lost and we didn't lose it in normal time."
From a financial point of view, progression to the quarter-finals and securing a TV slot on Sky Sports will have done Rovers no harm at all. But Hutton still has the bigger picture in mind.
"The cup is financially beneficial, it's a spur for the supporters and the playersobviously enjoy it, but it doesn't detract from the bread and butter which is the league," he stressed.
"The league has been disappointing over the last two months, three months maybe, so we need to get the league campaign back on track.
"It's a tight league and I think two or three wins back-to-back and we'd be right back up there. The players are good enough."