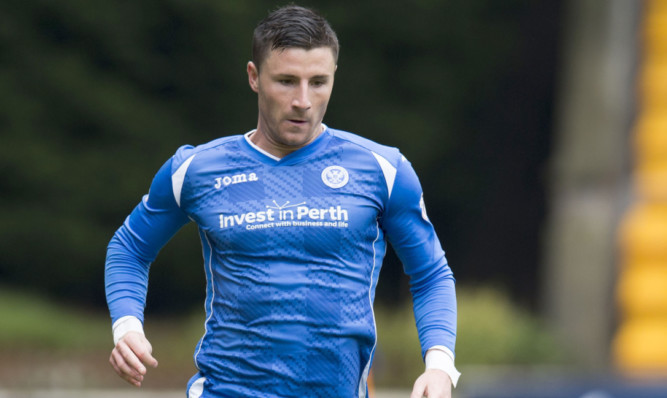 Tommy Wright believes that if Michael O'Halloran maintains his early season St Johnstone form, a place in the Scotland squad could soon be his.
National coach Gordon Strachan – or his replacment if he decides to quit – will only have friendly matches ahead of him for the best part of a year.
So several players are likely to benefit from the transititon from one qualifying campaign to another.
And Wright hopes that his forward is one of them.
The Perth boss said: "It was interesting to read Gordon Strachan's comments that he's going to pick players who are in form.
"If Michael continues his form I'm sure he must come into his thinking, particularly with friendlies coming up and Scotland unfortunately not qualifying for the Euros.
"I wouldn't say it's a rebuilding job but they will have to freshen the squad up.
"I'm sure Gordon knows all about him and if Michael continues in the form he's in, I would imagine he'll be close to a call-up for the squad.
"At that level he can change a game. He's got pace, and what he's doing now consistently is getting an end product from that pace.
"If he continues to improve I'm sure he'll be in Gordon's thinking."
O'Halloran is a former under-21 international, and Wright added: "He went down to England and that didn't work out how he would have liked. That's why we were able to get him.
"I'm sure the people at Bolton recognised that quality but what was probably missing in Michael was belief in his own ability. Now he's got that belief. Confidence is a big thing in sport.
"I would imagine that will be attracting interest from other clubs, and hopefully international recognition."