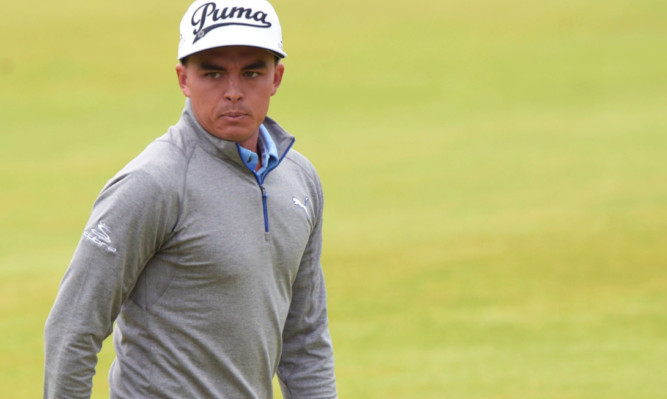 There was a time when winning the Scottish Open and elevating yourself into the top five in the world at the age of just 26 would make you the most talked about player coming into an Open Championship.
Especially when you like to wear head-to-toe orange, a trendy over-sized baseball cap and a boyband smile.
But these aren't normal times. Rickie Fowler isn't the main man at St Andrews or even the main young man at St Andrews.
Because there's a golfer who is four years younger, is number two in the world, has a pair of majors to his name this season already, and only let Fowler have the limelight for a matter of hours before he too won an Open warm-up tournament.
Fowler knows his place, and it's behind Jordan Spieth. And the Northern Irishman with a cast on his foot, for that matter.
But it's a gap he's closing, and intends to close even further this week.
"A good start would be to become a major champion," he pointed out. "And that's something that I've always dreamed of and have wanted to accomplish.
"You know, Jordan has been playing amazing golf, and Rory has been doing that for quite some time. I do have some work to do.
"I need to continue winning. I think that's the biggest thing, and putting myself in positions to win.
"I can't worry about them or other players. I've just got to keep working hard and focus on what I need to do and take care of my business."
He added: "I would like to make everything better. That's just how golf is. I think you're always working to become better. All the guys out here, there's no reason to ever settle.
"You're always trying to tighten things up. You can never master this game. That's what's so great about it. Even when you are the best player in the world or winning tournaments, there's always more to be done and more to be won."
Fowler gave McIlroy a run for his money at Hoylake last year, tying for second in the end. But it's the recent good form that gives him greater encouragement than last year's Open finish.
"I wouldn't say I'm any more comfortable than last year," he said. "But I am very confident about where my game is at, and it definitely feels good coming off a win and playing as well as I did last week on a links golf course.
"I obviously don't want to overlook the fact that it's going to still be a tough test of golf, still playing against the best players in the world, but yeah, I do feel very good about how I've been playing and how I played last week, so I'm really looking forward to getting out and getting off to a good start.
"But like I said, I have to be on top of things. I've got to make sure that I still go through the process and make sure that I'm committing to golf shots and really give it my full focus."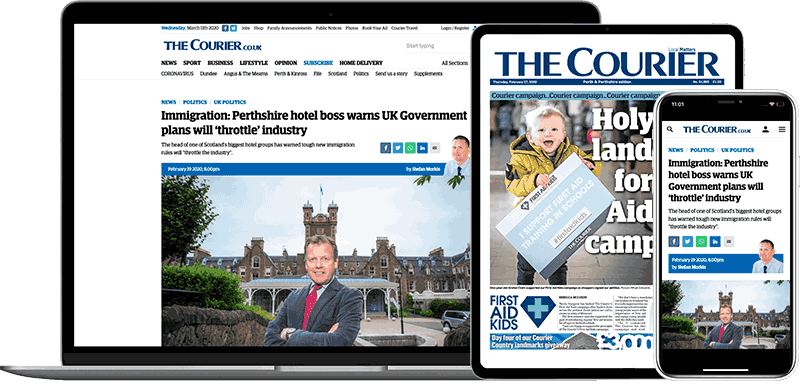 Help support quality local journalism … become a digital subscriber to The Courier
For as little as £5.99 a month you can access all of our content, including Premium articles.
Subscribe