 Paul Lawrie wants to get moving on his 2015 season in the next month – because he doesn't want to have to invite himself to his own tournament.
The former Open champion inaugurates the Saltire Energy Paul Lawrie Matchplay at Murcar Golf Links in July, ending a long-held aim to give something back to the European Tour by providing a tournament in his home town.
Because it's a field of 64 rather than the usual 156 for a strokeplay event, Lawrie is only allowed two sponsors' invitations – and after a slow start to the season marred by injury, one might be the host.
"One of the invitations will be me unless I can kick on, win a tournament or get my ranking up," he joked during the tournament launch yesterday, with Aberdeen captain Russell Anderson giving his endorsement along with a message from Sir Alex Ferguson, a long-time Lawrie admirer.
"I've known Sir Alex since he was here in Aberdeen, and he's always been brand new about supporting things that I've done," said Lawrie.
"I wanted this straight knock out because it's more exciting, if you win you move on, if you lose you go home. The Ryder Cup is a massive part of the tour now and hopefully this will be good preparation.
"Initially I was going to run it but playing full-time, running the Foundation and the Golf Centre here in Aberdeen it was obviously too much, so we got (his management company) 4sports onboard.
"We've got a lot going on but the most important thing I do is still playing golf, I work other things around my playing schedule, not the other way round."
Lawrie will soon start a run of tournaments including the BMW PGA and the Irish Open where he intends to do some recruiting.
"I've not had a chance to gauge who is going to play, but there's a lot of enthusiasm," he said. "Guys haven't played matchplay since their amateur days so they are looking forward to that. I have events coming up and that's a chance to speak to them.
"I've played on tour for 20 odd years and know what's important. We've got a fantastic hotel nearby as a partner and a good players' lounge. The guys were at the Scottish Open last year and know how nice the city is."
Murcar Links is the ideal choice because of its risk and reward holes, he added.
"We don't play a lot of links golf on the tour and a lot of feedback has that it's brilliant to be coming back to a links course," he continued.
"For myself, it is just really exciting to have your name on a European Tour event, after they've looked after me for so many years."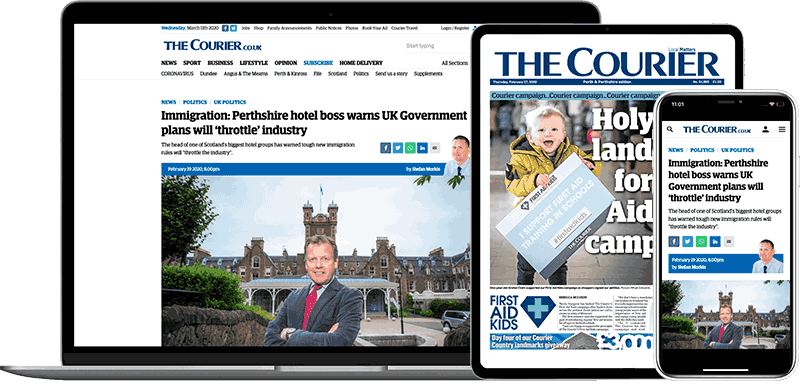 Help support quality local journalism … become a digital subscriber to The Courier
For as little as £5.99 a month you can access all of our content, including Premium articles.
Subscribe