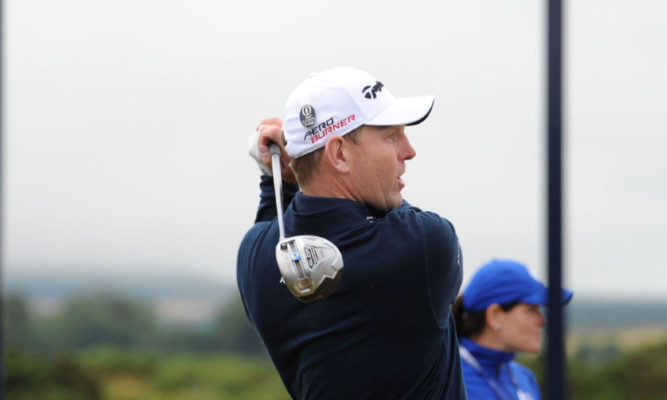 This golfing year hasn't been Stephen Gallacher's finest. Not by a long drive.
Missed cuts out-number top 10 finishes by five to one for the Scot, whose surge up the Ryder Cup rankings into Paul McGinley's Gleneagles team was one of the feelgood stories of 2014.
And the last of those working weeks that ended on a Friday came at the Scottish Open.
But stepping out on the Old Course at St Andrews can revive a struggling golfer, especially one who has won here before as Gallacher did at the Dunhill Links in 2004.
"When you come here, it's just a brilliant place," he said. "You can't help but be happy, you have to feel up for it. I love it.
"There is something about it, isn't there? There's a mystique about St Andrews, that's the word.
"It was disappointing not to play better at Gullane. But it was good to get up here and get extra practice in, to be honest.
"I came up here on Sunday morning, played a bit in a heavy wind and played on Monday morning in a strange wind, one I've never played in here before.
"It was in off the right all the way out, which was interesting, and then in off left on the way back.
"I never thought I would experience anything new here, given how often I've played it. But this place never ceases to amaze you."
Gallacher made no attempt to hide the fact he is hoping there will be an Old Course past winner effect.
"Any time you go back somewhere that you've won, you've obviously got good memories," he pointed out.
"You feel an inch taller just being here, knowing that you've won at the Old Course.
"The hope is that, if you get into contention, you can draw on that remember good shots, putts holed. That is what can get you over the line."
Practice days at St Andrews are the calm before the storm (perhaps literally), with huge new grandstands that the R&A have erected for this Open waiting to be filled.
Gallacher said: "Myself and Justin Rose played it last Tuesday and we were the only two people on the course. And that was surreal, it really was.
"All the stands were empty, nobody was out on the course, me and him. it was like being a tourist, just out for a knock. Talk about enjoying your work, eh?
"It was the same on Monday, I played with Sandy Lyle and we had a great laugh, went round in three-and-a-half hours. It won't be that quick on Thursday!
"The new stands are amazing, especially around the first and 18th. The R&A have really pushed the boat out by putting in 26,000 seats.
"That's massive nearly half the size of Celtic Park. Except they're not shouting at you while you play! Well, they might be
"No, the R&A have done really well to create something even more special."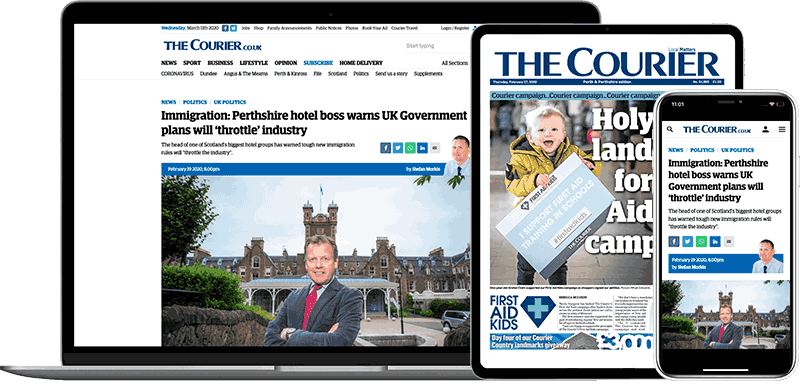 Help support quality local journalism … become a digital subscriber to The Courier
For as little as £5.99 a month you can access all of our content, including Premium articles.
Subscribe