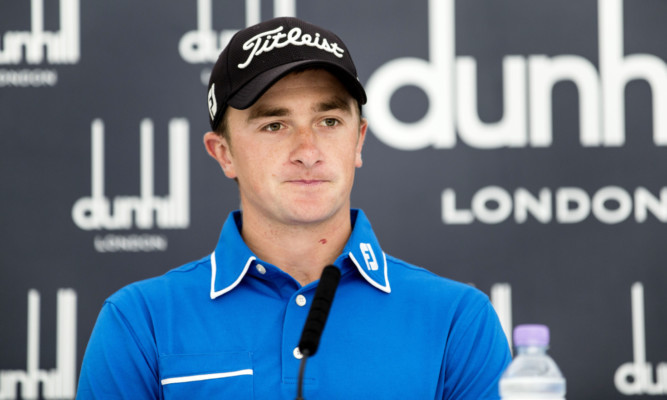 Returning to the scene of the crime or the scene of the triumph?
Back at St Andrews, Paul Dunne's debut European Tour event as a professional is an early test of the young Irishman's mental attitude.
Heads you made history by sharing the 54-hole lead in The Open, tails you unravelled in front of millions with a 78 that started with a duffed chip and finished with a thinned wedge.
Dunne will plot his way round the Old Course once more, hopefully twice, at this week's Alfred Dunhill Links Championship.
And he admitted it's bringing back "mixed memories".
So how often in the last two-and-a-half months has the 22-year-old replayed the last day 18 holes in his head?
"A lot more than you imagine," he joked.
"Obviously I have some great memories around St Andrews, and some tough ones at the end," he said.
"I look back in a lot of different ways. There was a lot of disappointment on the last day, but it's important not just to look back on the negative points.
"Obviously there's some things that I could improve on going forward of how I handled myself in the last round and the shots I hit.
"But there was also a lot of great golf there that I can look at, how I prepared for the tournament and how I was feeling when I played. There's things I can be proud of, take forward and try to implement and other things I can try to change.
"It's difficult to say until you're in a position like that again whether it really helps or not."
Aside from his headline-making Open, Dunne has plenty of other reasons to be in good heart coming into the Dunhill.
He was part of the victorious Walker Cup team, clinching the decisive last day half-point. And, after turning pro, has successfully negotiated his way through the first stage of European Tour qualifying.
He said: "My plan at the start of the year was always to play Walker Cup and then turn professional after that. So after the Open, nothing really changed in my mind. It was a great experience to be on the winning side.
"Then I played Q School in Austria and it was good to get through the first days there. It's a long process and the way I look at it, it's three sets of golf tournaments that you have to finish inside the top 20. If you do that you'll get a full card.
"I'll look forward to stage two when it comes.
"Before that I'm playing the next three weeks here, the British Masters and the Portugese Masters. For someone like me it's such a big deal to get these invitations and I'm really grateful to the European Tour.
"It's a great opportunity and hopefully I can make the most of it."
Really making the most of it at the Dunhill would mean doing a Rory McIlroy 2007 and all but securing your card with a top three finish.
"You can offer me anything that Rory's done and I'll take it," Dunne said.
"It's obviously achievable. I can obviously do it.
"I can play well enough to contend this week, I have no doubt about that. But I can't say that I will or I won't. If I play well I'll have a good chance and if not, I won't.
"I'm not putting any extra pressure on myself. I'm just going to try and shoot the best score that I can and see where that leaves me.
"I'm sure many people have aspirations to do what he did. He's a role model for everyone in Irish golf. But I'm just going to take this week as it comes.
"I'll approach this week like any other golf tournament. I'll try and get a game plan for each of the three courses and then hopefully execute the shots."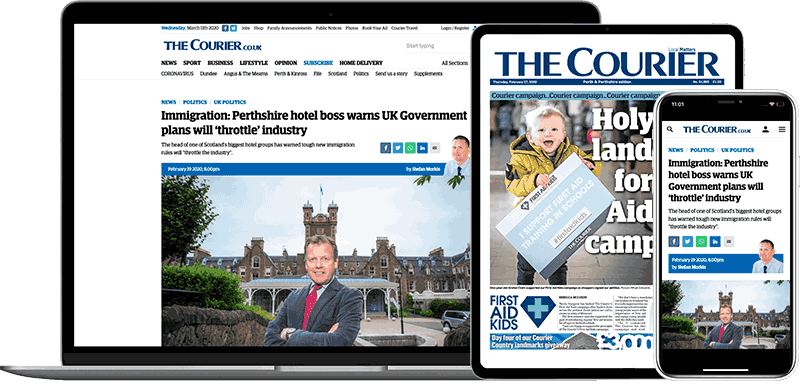 Help support quality local journalism … become a digital subscriber to The Courier
For as little as £5.99 a month you can access all of our content, including Premium articles.
Subscribe