 Darren Burnett has three chances of winning a world title this month at the Just Retirement world indoor bowls championships at Potters Resort in the quaint Norfolk village of Hopton-on-Sea.
The community policeman from Arbroath is, of course, defending the world indoor singles title he won last year, but also has his sights set on winning the pairs title with Ayrshire's Stewart Anderson, and the mixed pairs title with England's Amy Stanton.
"Last year's win set the pattern for the year," said Commonwealth Games gold medal winner Burnett. "To win the world title and strike gold in Glasgow was unbelievable – beyond my wildest dreams."
So, how does he define the difference between last year, when he arrived in hope to make his bid, and this year, when he faces the pressure of defending the title?
"Yes, it will be different," he admitted. "The pressure will be on, but last year was so special that I feel far more relaxed. But, as always, getting past the first rounds will be the most difficult thing, because the level of opposition is ramping up year-on-year."
Burnett and Anderson face Welsh duo Ross Owen and Robert Chisholm today.
If successful, they will return to the rink tomorrow to play the defending champions and number one seeds, Nick Brett and Greg Harlow.
In the mixed pairs, Burnett and Stanton will have to wait until next Friday before taking on the holders of that that title, Paul Foster and Welsh star Laura Thomas, who are hoping to come out on top for the third year running.
In the singles Burnett has been drawn to play Elgin's Andrew Barker, who came through the PBA play-offs to earn a crack at the defending champion.
That encounter has been ear-marked for Monday, January 19, and will be followed immediately with another all-Scottish first round clash in which East Fife's Wayne Hogg takes on Barker's clubmate Graeme Donaldson.
Alex Marshall, Paul Foster and David Gourlay will all be in the mix, as usual.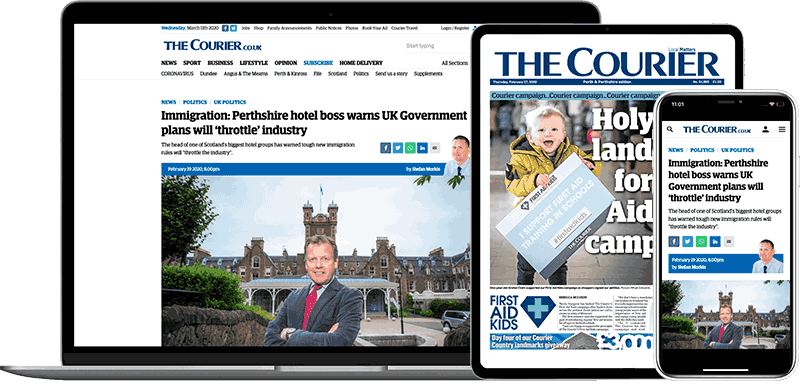 Help support quality local journalism … become a digital subscriber to The Courier
For as little as £5.99 a month you can access all of our content, including Premium articles.
Subscribe