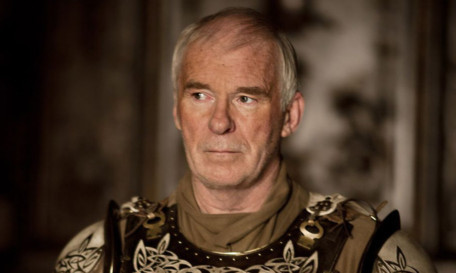 A star of the hit TV series Game of Thrones has backed the SNP's candidate in Kirkcaldy and Cowdenbeath.
Actor and director Ian McElhinney who plays Barristan Selmy, the greatest of warriors with a reputation for honour and chivalry, in the popular programme has given his support to Roger Mullin in his bid to overturn Labour's 23,000 majority in former prime minister Gordon Brown's old seat.
The Northern Irishman said: "We attended the same university but it was some years before I met Roger.
"It is with the greatest of pleasure that I send him my good wishes for Thursday's vote. I know if elected he will be a powerful advocate for Scotland and for her cultural life."
Ian's wife, the playwright Marie Jones best known for Stones in his Pockets, which won two Olivier Awards and gained three Tony Award nominations also endorsed Mr Mullin.
She said: "I have always been impressed by his concern for those less fortunate."
Meanwhile, Scottish Labour's deputy leader Kezia Dugdale backed her party's Glenrothes candidate Melanie Ward to make jobs her top priority during a meeting with trade union representatives in the constituency.
Visiting CMS Windows at its depot on Keir Hardie Street, Methil, Ms Dugdale said: "I know how hard Melanie will work for local people. She'll be such a strong voice. You won't find anyone who will fight harder for you than Melanie."
Ms Ward said: "Firms like CMS Windows that support local jobs, pay the living wage and deliver apprenticeships show what can happen when we make jobs our top priority.
"If elected our local MP and with a Labour Government, these are exactly the kinds of jobs that I will work to see created."