 Centre Brett Switzer slotted home less than six minutes from time as Dundee Stars edged arch rivals Fife Flyers 2-1 in the Challenge Cup, Group A, at Dundee Ice Arena last night.
Earlier, Doug Clarkson netted after 32 seconds to send the home fans wild.
Fife clawed their way back into the game and Justin Fox levelled 25 minutes later.
Calgary-born Switzer was in the right place at the right time after being set up by David Turon and Justin Faryna to fire home Dundee's game-winner with 54 minutes 28 seconds on the clock.
On Saturday, Dundee suffered a late blow when Brent Walton netted the game-winner on the power play with less than three minutes remaining of a tight game at Cardiff Devils.
Former Devils star Doug Clarkson fired the Scots ahead after 12 minutes, with John Dolan and Riley Wetmore setting up the chance.
It took another 10 minutes for Devils to open their account through Tomas Kurka, and the scoreline stayed that way until the 42nd minute when Guillaume Doucet netted the go-ahead goal for the home side.
Mikael Lidhammar was on target six minutes later to level at 2-2 before Walton took centre stage in a game in which Dundee were outshot 38-27.
At Kirkcaldy, Justin Fox slotted the game-winning penalty shot after Elite League newcomers Manchester Storm had taken Fife Flyers to the wire.
Shayne Stockton had earlier missed for the home side, and Luke Salazar, Matt Caria and Patrik Valcak all failed for the visitors.
In the game itself, Stockton opened Fife's account after 4 min 21 only for Caria to level 31 seconds later.
Fife went behind when Valcak scored after 10 minutes only for Michael Dorr to net on the power play four minutes later to level.
Fox scored after 18 minutes and Dorr's second came after 22 minutes to make it 4-2.
It took Storm until the 33rd minute to reply through Mathew Sisca.
Caria's goal after 50 minutes made it 4-4. The sides could not be separated after sudden death overtime.
Meanwhile, Dundee Comets and city rivals Dundee Tigers drew the first-leg of a cagey Autumn Cup semi-final 0-0 at Dundee Ice Arena on Saturday.
Comets fired 26 shots on Tigers with 23 in reply and Paul Guilcher, one of Tigers' senior players, said: "Both teams only had a handful of clear-cut chances to break the deadlock, but both keepers were also on form."
Elite League: Fife Flyers 5, Manchester Storm 4 (after penalty shots); Cardiff Devils 3, Dundee Stars 2. Autumn Cup first-leg: Dundee Comets 0, Dundee Tigers 0.
Sunday: Challenge Cup, Group A: Dundee Stars 2, Fife Flyers 1.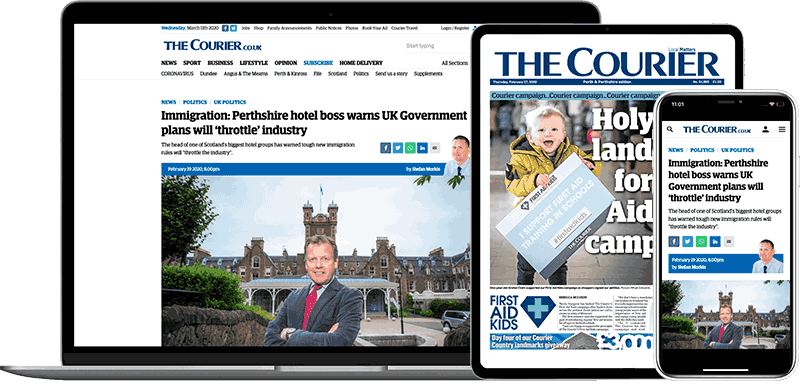 Help support quality local journalism … become a digital subscriber to The Courier
For as little as £5.99 a month you can access all of our content, including Premium articles.
Subscribe