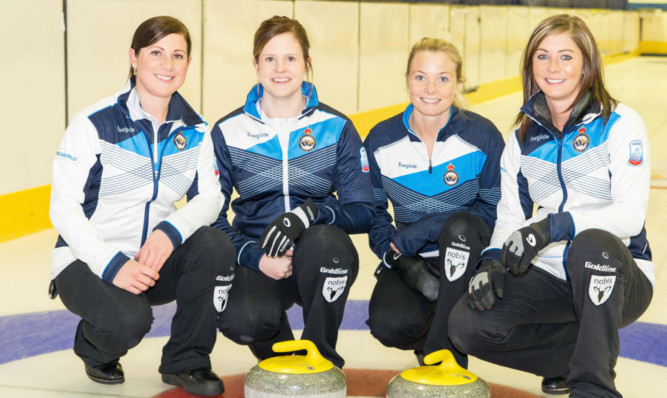 Olympic bronze medallist Eve Muirhead will take on some of the best teams in the world at a new international curling event in Perth this week.
The EDF Energy City of Perth Ladies International, which will take place at the Dewar's Centre and be televised live on BBC ALBA, gets under way on Thursday.
The event is a new addition on the Curling Champions Tour calendar and is run by the organisers of the Perth Masters, which has become the biggest annual international curling event in Scotland over the past four decades.
Courier columnist Eve, from Pitlochry, and her rink will be keen to use the tournament to erase any disappointment following their fifth-placed finish at the Women's World Championships in Canada last week.
The event has attracted 20 teams from eight different countries, seven of them in the world's top 20, including current world champions Team Paetz and their fellow Swiss rink Team Tirinzoni, who are currently two places above them at No 5 in the world rankings.
Canada is sending a powerful contingent worthy of the sport's leading nation, including Team Sweeting, Team Fleury and Team Flaxey ranked third, 12th and 20th in the world respectively, while Asia is represented by Japan's leading rink Team Ogasawara, the world No 17.
Other Scottish rinks include Gina Aitken, who is also heading to the World Mixed Doubles Championship with newly crowned World Junior champion Bruce Mouat next month, as well as her younger sister Karina who will be skipping her own rink.
Sophie Jackson, who led the Scottish women's challenge at that World Junior Championship will also be in the mix, along with other up and coming rinks skipped by Lauren Gray, Hannah Fleming and Katie Murray, whose team includes local youngster Mili Smith, who made her debut at the Youth Olympics in Lilliehammer last month.
Nine games will be televised live on BBC ALBA from the opening day of action through to the quarter finals, semi-finals and the final on the fourth and final day of the event.
BBC ALBA's commentary team will comprise Calum Macaulay and former world champion Jackie Lockhart.
Curling fans will also be able to access live internet streaming of the event with a game from each draw available to view over the four days of competition.